Just like the Samsung Galaxy A53 5G, with its good looks, superior imaging system and entertainment performance, it is deeply adored by young people. Sending it to your boyfriend/girlfriend on Valentine's Day conveys your romantic feelings.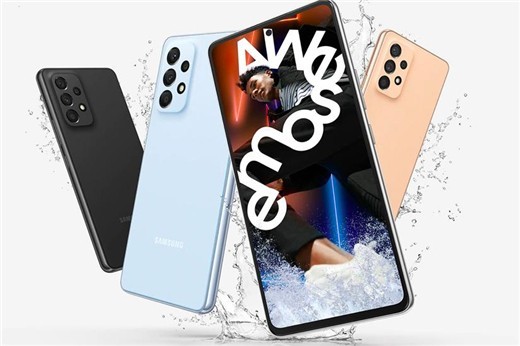 Beautiful things always make people happy. In the atmosphere of Valentine's Day, a high-value gift will undoubtedly heat up the romantic mood. Samsung Galaxy A53 5G adopts the popular minimalist design, not only the body is thin and smooth, the back camera module is also integrated with the matte back panel, and the smooth transition fits into one, which is more refined and elegant.
In addition, the Samsung Galaxy A53 5G provides a variety of fashionable colors such as cosmic black, glutinous white, sunny blue, and peach. It can make people's eyes shine in trendy outfits. Take charge. Giving such a Samsung Galaxy A53 5G to your loved one on Valentine's Day can better express your desire to be with you at all times and make TA fall in love at first sight.
Be it candlelight, roses, piano music, or movies, love letters, or amusement parks, the ritualistic confession on Valentine's Day is the exclusive memory of the romantic time between the two, and of course it is worth recording. Owning a Samsung Galaxy A53 5G is not only a witness of love, but also a romantic moment. The Samsung Galaxy A53 5G uses a multi-camera system.
The main camera with up to 64 million pixels supports OIS optical image stabilization function, which can take high-definition photos and stable videos. It is worth mentioning that the Samsung Galaxy A53 5G has an AI- driven depth-of-field camera. With the bokeh effect and dual lenses, it can better capture the details of the face, blur the background, and highlight the characters. It can record more naturally on Valentine's Day. Happiness on couple faces.