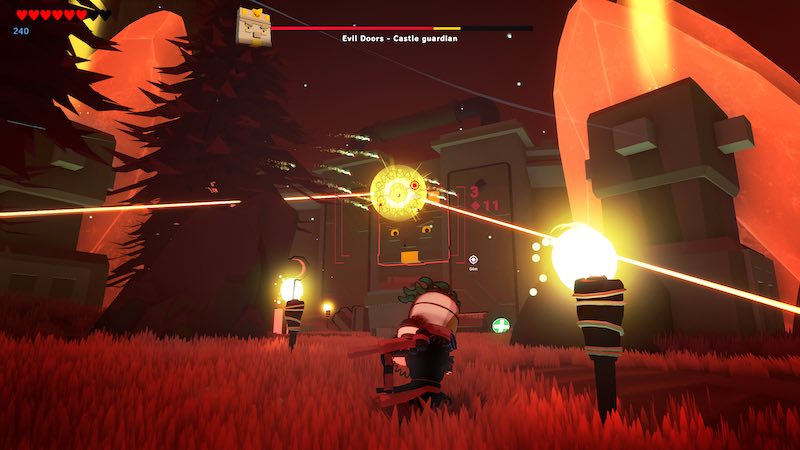 Third person sci-fi shooter game with a bizarre storyline, Smells like a mushroom will be making its way to gaming consoles like PlayStation and Steam platform later this year. This is a project that will surely appeal to players who like an absurd sense of humor and a science-fiction atmosphere. The plot of the game is based on the fight against poisonous mushrooms, which over the course of thousands of years have developed an extraordinary level of intelligence.
Unfortunately, they use it to plunder and pollute the entire Milky Way galaxy. The player assumes the role of the Carrot Commando and starts the game by selecting a mission.
Each of them takes place on one of the planets of the solar system, and its course is based on a combat scheme. A wide arsenal of galactic weapons allows for effective fights against mushroom troops and bosses.
In between combat the death, the fearless carrot performs arcade tasks, and their varied mechanics mean that the player will have to spend some time finding the right way to get through them.
"Smells Like a Mushroom" is due out later this year on Steam and consoles.
Key features:
Single-player mode with a bizarre plot
Third-person perspective
3D graphic
Split-screen mode option (co-op for two players)
Story-driven cutscenes
A diverse range of weapons
Characters' cartoon appearance
Maps that are vast, intense, and interstellar
Beautiful, galactic art style with retro electro music