There are design inspirations and then, there are ripoffs. Meet the Boult Audio Rover, which is a clear ripoff of popular Samsung Galaxy Watch. Like the Galaxy Watch 4 Classic, it features 1.3" AMOLED screen and even from a 0.5m distance, you can easily mistake it for a Samsung watch.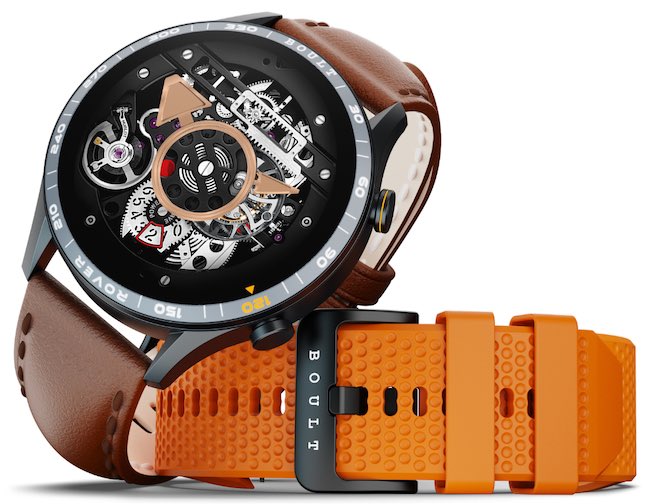 On the product page of Boult Audio Rover, it says it has a HD screen which means it should have 12xx X 720 or 13xx X 768 pixels, but that is clearly not the case here.
At least, Samsung does not say anywhere on its Watch 4 Classic page if it has a HD display. It has a 396×396 pixel display that is protected by corning gorilla glass DX.
Boult is clearly lying here. Way to misguide its customers.
Other claimed specifications include 10 days battery life, IP68 water resistance and sports mode. You can also do Bluetooth calling directly from the watch. A whopping 150 cloud watch faces are included so you can use a different watch face everyday. That is one way to keep you entertained.
Update – upon some investigation, we found that Boult Audio Rover comes with 360×360 pixel resolution with 600 nits peak brightness.
Still we believe Boult could have done better in design department and not blatantly copy Samsung Galaxy Watch pixel-by-pixel.