The new BYD Song Pro DM-i has been launched. It features a new grille design and comes equipped with chrome-plated decorative strips, and added black decoration on the outside. The shape of the headlights remains unchanged compared to the outgoing model, but the sporty feel of the front surround is stronger than that of the current model.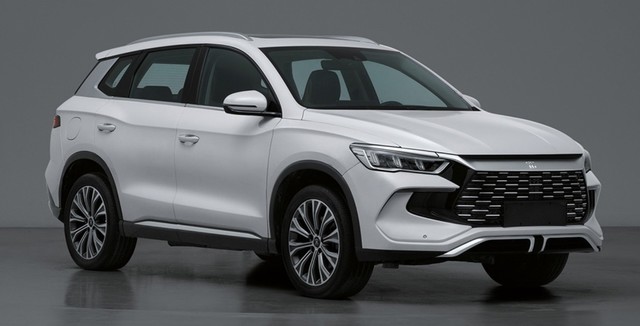 The taillights of BYD Song Pro DM-i have been redesigned, removing the chrome trim found on the current model. The shape of the rear enclosure has also been adjusted to expand the area of ​​the black material and enhance the sense of movement.
In terms of size, the new Song Pro DM-i measures 4738mm in length, 1860mm in width, 1710mm in height, 2712mm in wheelbase, 88mm in length and 10mm in height, while the width and wheelbase remain unchanged.
In terms of power, BYD Song Pro DM-i will continue to be equipped with the DM-i plug-in hybrid system consisting of a 1.5-liter naturally aspirated engine and an electric motor, and it is expected to be officially launched in 2023.