This is review of Samsung Galaxy Tab A7, an android tablet that comes with a heap of improvements over Galaxy Tab A 10.1, its predecessor. With these enhancements and improvements, we can say without a doubt that Samsung Galaxy Tab A7 is best budget tablet of 2021.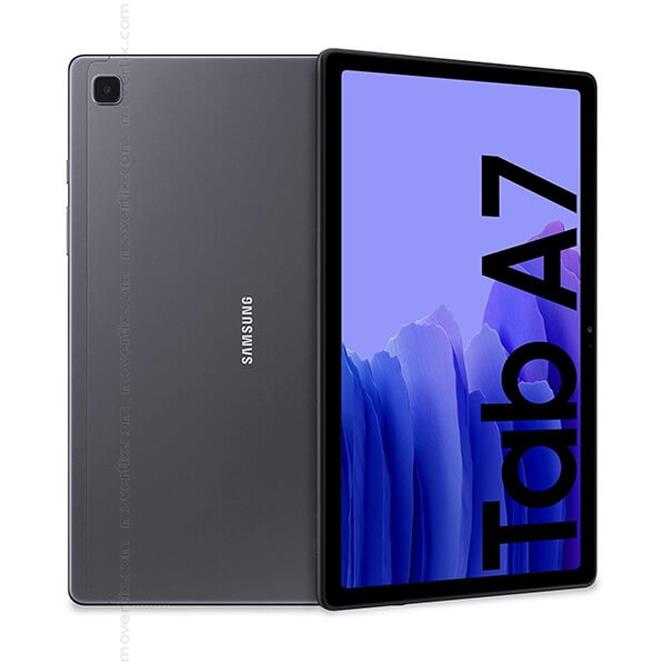 Samsung Galaxy Tab A7 is available in three colors – white, gold and grey. I went for white one as it looks cool with its slim bezels. White one has silver back while gold and grey have black bezels on front.
Samsung Galaxy Tab A7 weighs just 476 grams and is mere 7mm thick. I bought its official flip cover as well which has magnets inside that give you two positions while being used in stand mode.
It also automatically turns on the Samsung Galaxy Tab A7 when you lift the lid.
Samsung Galaxy Tab A7 has 10.4" display with 2000×1200 pixel resolution. There is quad speaker setup with dolby atmos surround sound system.
Powering it is octa core processor backed by 3GB RAM, both of which are considerable updates over outgoing Galaxy Tab A 10.1.
It has 15W fast charging support but Samsung has only included 2.4A charger in box. I used my Note 20 Ultra charger with it and it did fast charged but if you want to prolong battery health, consider not using this option. Battery life is around 2 days with heavy use.
There is micro SD card expansion slot as well which is a plus over iPad which lack it. We do wish Samsung had upped its internal storage which is still 32GB.
Both front and rear cameras have improved a lot which makes it ideal for students and professionals. If you cannot afford Galaxy Tab S7, this A7 is an excellent alternative. Most won't even notice the difference.