The owner of XP.com has launched a an Ubuntu based distro – YImf that looks very much like Windows XP. Unlike XP though, it is for free, just like most of the Linux operating systems.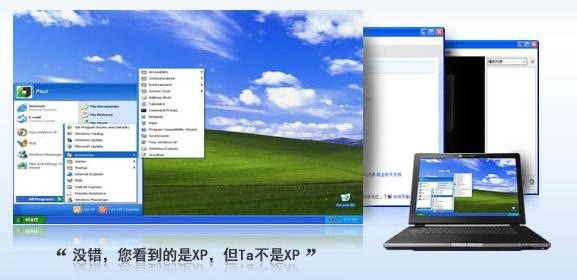 He has tried his level best to make it look as much like XP and has even included many of the Windows-alternatives – OpenOffice (for MS Office),  Pidgin for MS Live Messenger, Y. Messenger.
The OS is based on the latest Ubuntu 9.10. Note: The XP.com redirects to ylmf.org
Well, English version of it is now ready for download. All the usual Microsoft Alternatives have been included – Openoffice in place of Microsoft Office, Pidgin in place of Windows Live Writer and so on.
For a tiny sliver of time, even I was amazed to the great work done by the folks behind Ylmf OS. That said, it would have been much more exiting to bring the Windows 7's interface to the Ubuntu Ylmf. Note: The Ylmf is based on Ubuntu 9.10.
The founder of Ylmf is in talks with many netbook manufactures in China to make a Ylmf netbook that will sold in Southeast Asia. Minimum specs to run it:
300MHz x86-compatible CPU
4GB partition, 128MB RAM
640X480 display resolution