The display issue is most prominent on Samsung Galaxy Note 9 although some Galaxy S9 and very few Galaxy S10 users are also facing this. The display is designed to fail at about a little over 2 years of use in case of Note 9 and S9. This explains why there are so few Galaxy S10 users complaining about faulty displays.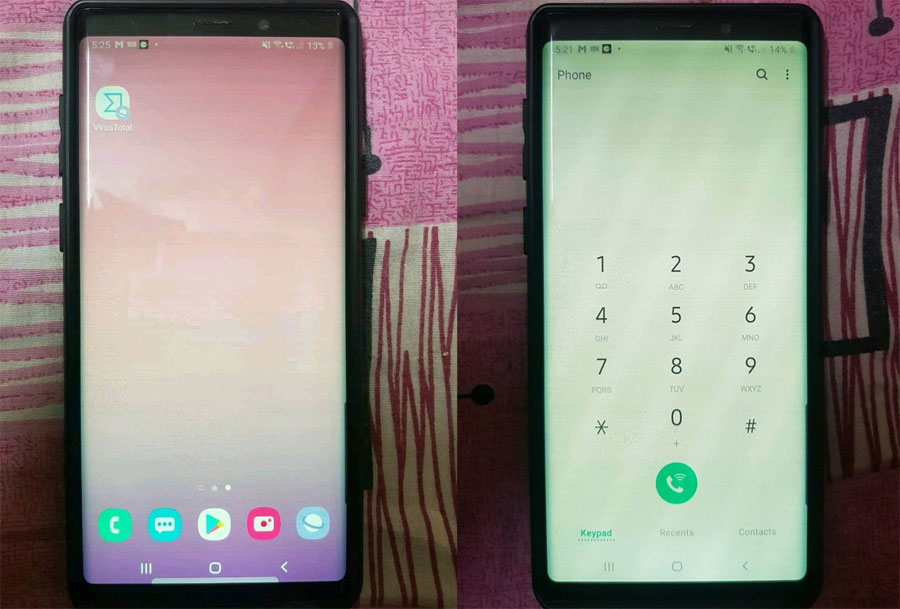 It's clearly a faulty batch of displays. This includes quality control issues which cannot be replicated during testing or manufacturing but will crop up months or years later like Galaxy Note 9 users are facing.
We believe it's got nothing to do with updates or firmware or custom roms at all. The exact same issue cropped up in a user's Galaxy Note 9 when it was within warranty, so it was repaired by Samsung. The display was replaced and no fault ever since.
However, a lot of users bought Galaxy Note 9 at launch and have started to get yellowish greenish tint on their screens. They're not facing any other problems. It's only for the people using the same display since or around the launch time of the phone.
This Samsung Galaxy Note 9 display issue is most prominent in Exynos devices. We haven't come across any user facing the same problem with a Snapdragon one.
Is this happening due to overheating? Did Samsung changed the way thermals are handled in their latest updates that is damaging the displays? [via community.samsung.com]