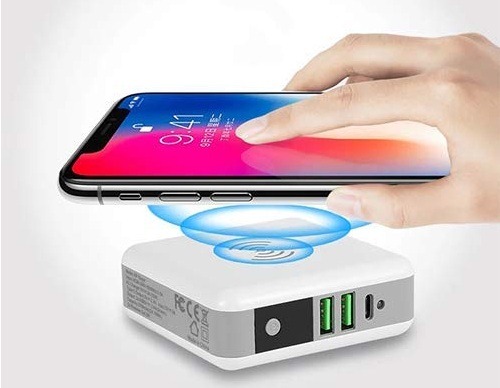 Tiitan has churned out a nifty mobile phone accessory in India. Called the Tiitan Intelligent Charger, it offers wireless charging functionality built-in and of course, it can be used as your typical AC-to-DC adapter for your phone and other electronics.
Tiitan wireless charger has automatic protection to prevent battery overheating. It also offers automatic protection against short circuit and over current.
Another nifty feature is its ability to be used as a portable power bank. You can either charge wirelessly or use standard USB cable to charge it via port.
Quick charge wireless charging up to 10 watts is supported. Otherwise, you can use standard wireless charging for rest of your Qi-enabled smartphones and devices. Is it the fastest wireless charger? Nope, but 10W is not too shabby.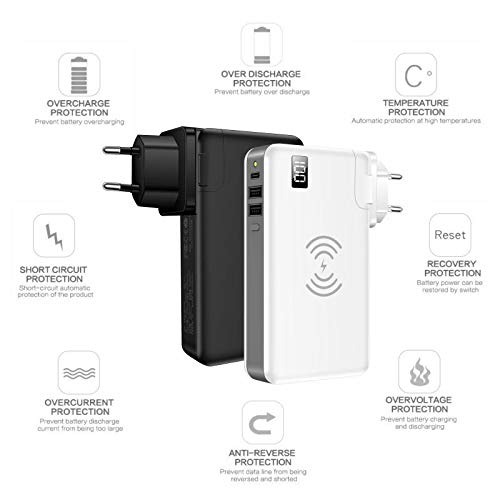 Here is the supported device list.
* 10W for the Samsung Galaxy S9, S9 Plus, S8, S8 Plus, Note 9, Note 8, S7, S7 Edge, S6 Edge+
* 7.5W wireless charging for iPhone X/ XS / XS Max/ XR/ 8/ 8 Plus ( QC2.0/3.0 adapter needed for fast charge)
* 5W standard wireless charge for all Qi-enabled Phones
Like other wireless chargers, if you were earlier able to charge them through cases, you won't have problem with this one as well. It can charge a phone with plastic case that is 5mm or thinner but it is recommended that you get a case that is less than 4mm thick.
You can purchase Tiitan wireless charger on amazon, flipkart, Chroma and other popular ecommerce websites. It comes in two flavours – 6700mAh (2499 rupees) and 10000mAh (3499 rupees).