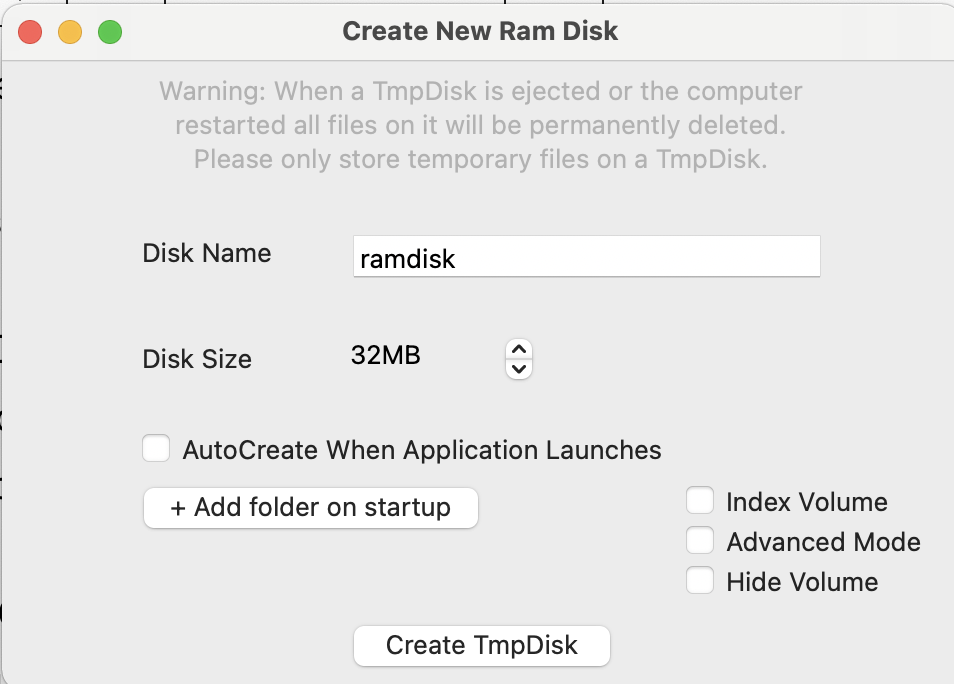 I always use RAMdisks on my windows computers. They help me store stuff that I temporarily, for instance, images that are used in this article that won't be required later on. 
So, I thought of finding out ways to RAMdisk on MacBook Air M1 or Macbook Pro and this works with Intel powered Mac computers and laptops as well. 
There are paid applications in app store which can be found by simply typing in RAMdisk but there is a freeware which I have explained below as well as in video which I also recommend watching. 
Step 1 – Download Tmpdisk from GitHub. It is totally free and it works just fine on my M1 Macbook Air. Scroll down on that page and you will find direct link to a DMG file.
Step 2 – Once you've download Tmpdisk's DMG file, double click on it and drag it to Applications icon.
Step 3 – You will find it inside LaunchPad. Tap on it and it will show up as Floppy disk icon on taskbar.
Tap on it and select New Tmpdisk. This will open a window where you key in name and size. I went with 32MB that is enough for me but your mileage may vary. If you work with large files, go with 1GB or something. Keep in mind that very amount of RAM is deducted from your actual RAM.
So, if you just bought the M1 Macbook Air like me which comes with 8GB RAM and you create a 1GB Ramdisk, you will have only 7GB to work with and once that is consumed by running applications, paging will start. This can potentially slow down your Mac, something which you don't want to happen.