Intel has launched Optance Memory H20 SSD which uses QLC algorithm for SSD storage. It makes use of same M.2 2280 that we are used to and any modern motherboard should be able to use Intel Optane Memory H20 without any compatibility issues.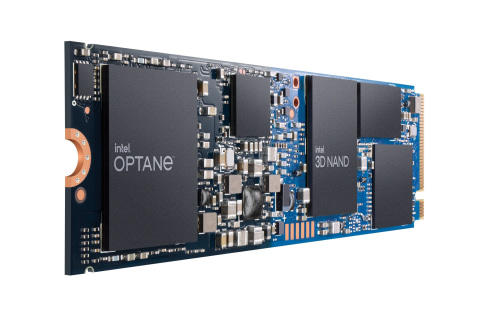 Intel Optane Memory H20 will be made available in two storage capacities – 32GB + 512GB or 32GB + 1TB.
Intel has obtained unreal speeds with its Optane Memory H20. That 32GB part is extremely fast as a cache and has low latency, and a large capacity QLC NAND flash.
The connection interface of Intel Optane Memory H20 is PCI Express 3.0 x4, which is the same as the previous generation, but with the new Optane Media and QLC NAND flash, the sequential read is 3,300MB / s and the write is 2,100MB / s, H10. The performance has been greatly improved compared to the read 2,400MB / s and write 1,800MB / s realized by the 32GB + 1TB model.
Random read with QD64 4KB is 380,000 IOPS, the same write is 280,000 IOPS, and QD1 4KB has read 65,000 IOPS and write 40,000 IOPS. The total write capacity is 185TBW for the 32GB + 512GB model and 370TBW for the 32GB + 1TB model.