Samsung Galaxy Note 20 Ultra LED View Cover is for those who want a flip cover that ensures all around defense and convenient alerts. Available in three colors, bronze, black and white, the Galaxy Note 20 Ultra LED features anti-microbial coating that blocks growth of bacteria.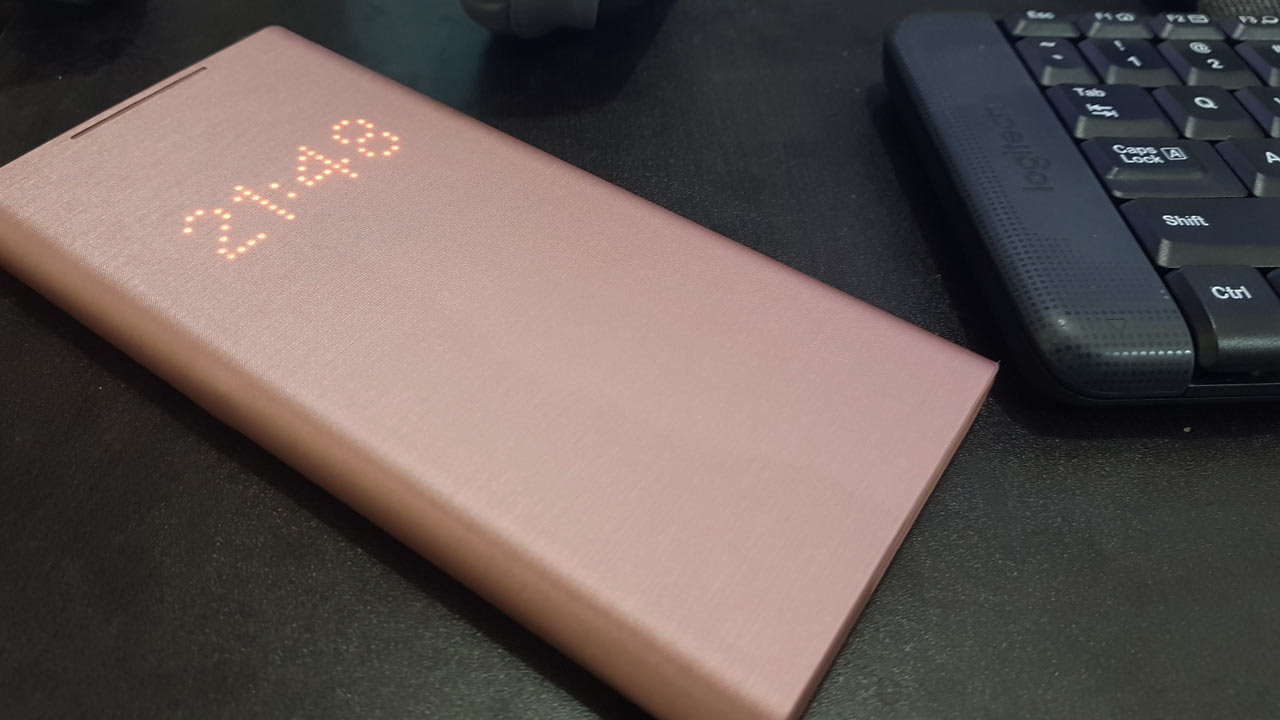 I love the fact that it covers the camera bump of Galaxy Note 20 Ultra. So, your device finally sits flush with the surface which is useful when taking notes using including S-pen.
Tap on power button, and time will be shown along with missed calls, unread messages. Upon first installation, Galaxy Note 20 Ultra LED case will ask you to download LED Icon editor that allows you to assign various icons for applications and contacts.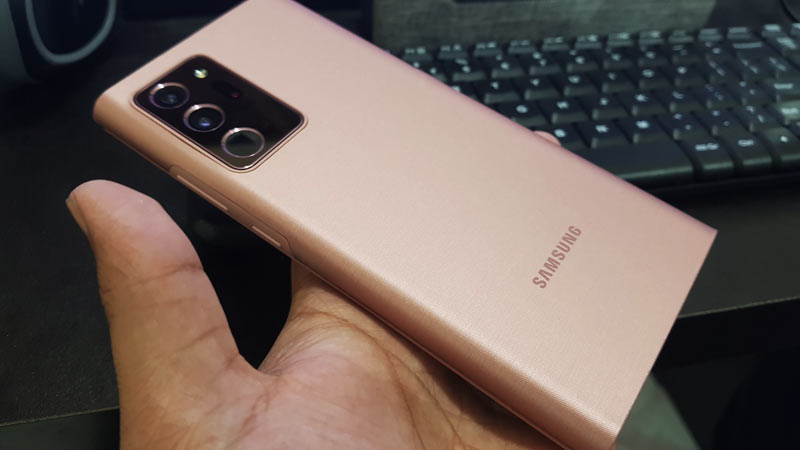 For instance, you can have a heart icon for your wife and man icon for your dad, uncle and so on.
I often use the icon feature to manage my notifications. I trade cryptocurrencies like bitcoin, forex and stocks. So, whenever I get an alert in tradingview app, I get a notification on Galaxy Note 20 Ultra LED cover as an icon. It works everytime and is super convenient.
There is a place for keeping a credit card as well. Build quality is excellent. It does not feel slippery in hand at all. I like the Samsung logo on its back as it gives Galaxy Note 20 Ultra LED case authenticity.
Top and bottom are exposed but that is a plus in my opinion. There are speaker grills at bottom, along with charging port and S-pen silo.
Overall, I am quite impressed with the official Galaxy Note 20 Ultra LED cover. It is expensive but there is nothing like this for iPhone or any other device out there. It truly gives your Galaxy Note 20 Ultra a different character. It definitely has a wow factor.