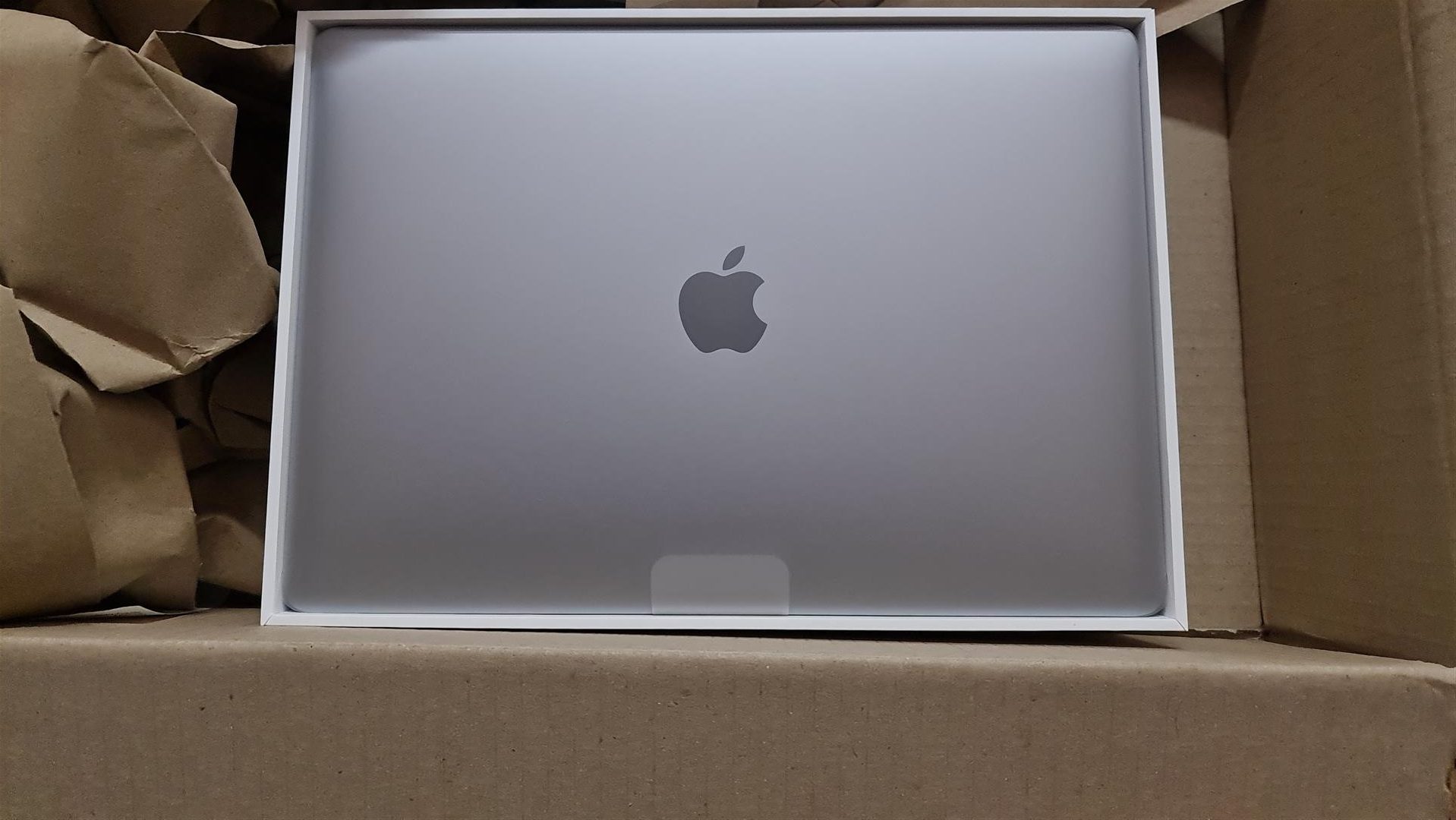 All of us know that Apple Macbook Air M1 is in high demand and after ordering it on February 15th 2021, I got it delivered two days back. I ordered the space grey variant and I like to buy gadgets that look understated. I wish they offered matt black Macbook Air M1.
There are two stickers that come inside the box as well and they match the color of your Macbook Air M1. So, if you buy the rose gold, you get couple of rose gold stickers.
This is first Macbook that has eight core processor and 7 core GPU which makes it as powerful as GTX 1070 which is a dedicated graphics card. It offers all that performance while being fanless, just like any other netbook out there.
This is interesting since M1 Macbook Air shares same chassis as the previous generation Macbook Air but lacks fans. Cooling is passive and that makes sense on such a thin computer. This makes it ideal for being used on lap.
The entire chassis is made of brushed aluminum. The display is super high resolution. Apple likes to call it retina but keep in mind that it is not full HD.
You get a power adapter with USB-C to USB-C cable in box. Other than that, you get nothing but I am glad they included stickers in box.