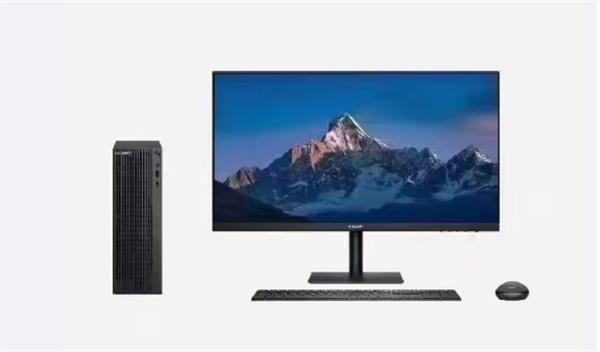 In addition to the well-known products such as mobile phones, watches, tablets, and bracelets, the next major new product should be the long-rumored Huawei PC. The specific name is Huawei MateStation, which will use a 7nm process CPU processor.
There has been a lot of news about Huawei PCs, and the official website even showed the introduction of Kunpeng processors and motherboards. However, the Kunpeng PC of this route took the path of cooperation with various local governments and companies.
Huawei mainly provides Kunpeng CPUs, according to reports. It has cooperation with more than 20 provinces, and the industrial chain and production lines are also in full fire. It is expected that by the end of this year, all provinces in the country should have production bases and industrial chains.
There is also a desktop computer of Huawei's own brand. A Weibo user @Ark clicked the news and said that this computer is called Huawei MateStation.
According to his news, Huawei MateStation desktop computers will use 7nm CPUs, without specifying the specific model, but the GPU performance is very powerful, and the performance of the integrated display is comparable to that of the independent display.
In addition, Huawei MateStation also has high-speed SSD, fingerprint recognition one-key boot and Huawei's best multi-screen interactive function.
Judging from the news, Huawei's own Huawei MateStation desktop is a very distinctive product that will integrate mobile phones with PCs, similar to MateBook and mobile phones.