Micron Technology has announced availability of Micron 7450 SSD with NVMe technology. Meant to be used in data centers, the Micron 7450 SSD features 176-layer NAND flash and would be offered with the maximum capacity of 15.36TB, thus making it ideal for data centers.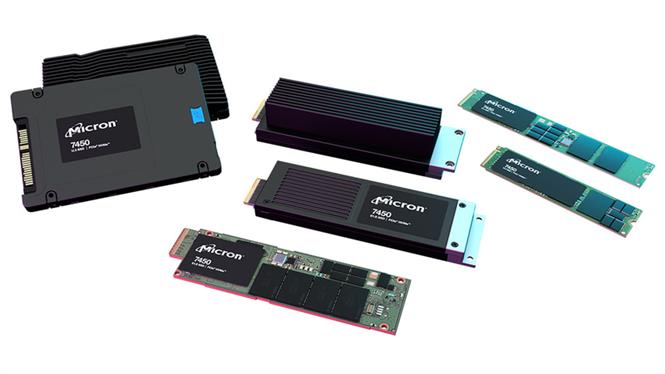 Micron 7450 SSD for data centers uses the company's CMOS Under the Array technology and 176-layer NAND flash. It supports PCI Express 4.0 and realizes latency of 2ms or less and 99.9999% QoS which stands for Quality of Service.
In addition, Micron 7450 SSD is equipped with SEE – Secure Execution Environment, which is hardware dedicated to security processing. It also supports self-encryption to protect the drive from data breaches and Microsoft eDrive.
It would be offered in M.2, U.3, E1.S form factors. The maximum capacity is 3.84TB for M.2, 15.36TB for U.3, and 7.68TB for E1.S.
Micron 7450 SSD – Common Features
Basic Attributes Interface PCIe Gen4 1×4 NVMe (v1.4)
NAND Micron 176-layer 3D TLC NAND
Reliability
MTTF 2 million device hours
UBER <1 sector per 1017 bits read
Warranty 5 years
Environ-mental
Characteristics
Power Sequential read (maximum of average RMS values by form factor): U.3: 12.1W / E1.S: 12.0W / M.2: 8W
Sequential write (maximum of average RMS values by form factor): U.3: 16.6W / E1.S: 14W / M.2: 7.9W
Operating Temp. 0-70°C