Netbooks going eco-friendly. That is something we do not hear everyday. Do we? iUnika has launched a netbook that is powered by solar energy, the iUnika GYY. Their netbooks weighs just 700gm and runs some proprietary version of linux on its 400MHz processor.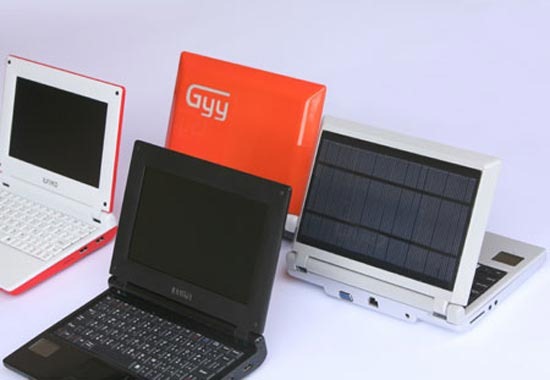 This iUnika GYY comes with a WVGA (800 x 480) 8-inch display. It uses 64GB SSD for storing your data and comes with meager 128MB RAM. 128MB RAM may seem low, but since it running not a bulky OS, we are not complaining. Cost? Just 160-euros and hitting the shelves in the month of June.
No need to carry portable chargers. Charge on the go, thanks to the wonderful sunlight.
iUnika is a global company dedicated to the manufacture and distribution of computer hardware and the development and assembly of free software. iUnika is the first and only manufacturer of computer hardware in the world that has committed to exclusively use Free Software in all its products.
Currently, iUnika's activity takes place between China, where it manufactures its equipment under the direction of expert technologists of Japanese and Taiwanese origin; Hong Kong, where it has headquarters; and Madrid, where it carries out software development and has a laboratory.
At iUnika, freedom comes first. Freedom understood as respect for the individual freedoms of users, but also as the path towards democratization and universalization of computer technology through affordable equipment.