The iQOO Z8 series has officially been released. Although it is a $130 phone, the overall experience of the phone is still very good. Not only iQOO Z8 comes equipped with a Dimensity 8200 processor, it offers stellar performance, and it also supports 120W super flash charging, which is rare in this price bracket.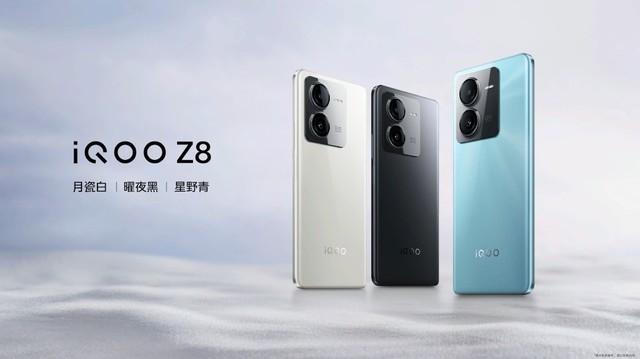 The battery life of iQOO Z8 is amazing. In addition, the texture of iQOO Z8 is also outstanding. There are three color schemes to choose from – Moon Porcelain White, Hoshino Green and Yaoye Black. The simple body design and personalized color scheme can meet the needs of different consumers.
Judging from the press conference, the iQOO Z8 "Moon Porcelain White" is inspired by traditional porcelain, with both elegant and elegant shape and exquisite craftsmanship. iQOO Z8 review
Each iQOO Z8 phone undergoes six processes and hundreds of layers of fine polishing appears smooth. The "Hoshino Blue" back cover is like a glaze, smooth and smooth to the touch. It is also water-resistant and scratch-resistant which ensures it will still look like new after long-term use.
The Yaoye Black is made using a new generation of AG technology, with matte surface and glossy lenses.