Little superman iQOO Z8 was officially released today and we have benchmark results of Dimensity 8200+ processor that is being used in it.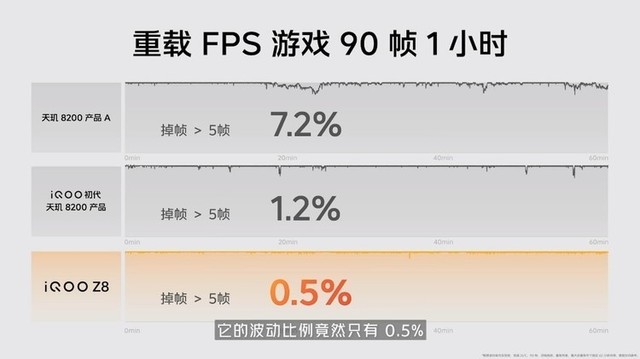 At the same time, in order to fully enjoy the performance of Dimensity 8200+, iQOO Z8 is equipped with a 3002m2 large-area VC liquid cooling vapor chamber, combined with 20000m2 graphite heat dissipation film, 846m2 heat dissipation copper foil and 160m2 high thermal conductivity gel.
The total heat dissipation in iQOO Z8 is around 25026mm, which implies the total area is increased by 25-percent compared to the previous generation; the motherboard support material uses a high-conductivity alloy with a thermal conductivity increased by 226%, covering the heating area in a targeted manner, and quickly dissipating heat from point to surface to ensure long-term release of performance.
The performance of Dimensity 8200+ processor cannot be compared to top-end Qualcomm and Samsung Exynos chipsets but Dimensity's offering is definitely better than the mid-end chipsets from those two brands.
The sale figures of the iQOO Z8 would define the success of this Dimensity 8200+ processor. If it's a hit, we will see more iQOO handsets using this processor. Otherwise, they may switch back to Qualcomm.