Which are best cryptocurrency wallets for Android OS in 2022? Have you invested in cryptocurrencies? Let us tell you off the bat that it is not safe to keep your bitcoin and other altcoins on the cryptocurrency exchange.
The best way to store cryptocurrencies is on a Bitcoin hardware wallet. Ledger Nano X is best of bunch. These wallets also support most popular altcoins as well, so you will have no trouble storing Ethereum, Ripple, EOS, Litecoin and so on on these cryptocurrency hardware wallets.
Second best way is to store them on a phone and in this article, we will be mentioning the best cryptocurrency wallets for android operating system. These wallets are free to download.
Best cryptocurrency wallet for Android 2021 – Things to keep in mind
1) For long term storage of bitcoin and cryptocurrencies, use a second phone that is not used for downloading or browsing naughty content. Most of such websites have malware and advertisements infused in them that can infect your phone.
And there are certain websites that can use steal information from your phone's clipboard and even install applications to steal bitcoin and other cryptocurrencies.
So, buy a cheap android phone from Amazon or your local store and use it exclusively for storing cryptocurrency.
2) Keep phone up-to-date – Do not root your android phone as it grants administrator privileges to you and hacker as well, in case your phone gets infected. It is important that you do not install custom ROMs as they can have malicious code that may send private keys or passphrase back to the hacker who can then use these to steal your funds – all without even touching your phone.
Remember, with cryptocurrencies, you become your own bank and that is a huge positive. It does come with an important responsibility that you have to yourself control security of that bank.
Best cryptocurrency wallet for Android 2022
1. Trust wallet
Trust wallet is backed by Binance, the world's biggest cryptocurrency exchange. The wallet support importing of older wallets and all major cryptocurrencies including Bitcoin, Ethereum, Stellar, Ripple, Litecoin, ERC20 tokens and of course, Binance's BNB token. It is fast and works reliably every time. You get access to pass phrase which allows you to be in control of your funds. It does not give explicit access to private keys but there are ways to extract private keys from Trust wallet.
That said, Trust wallet is still best cryptocurrency wallet for android operating system as it is super fast, supports vast number of cryptocurrencies listed on CoinMarketCap and backed by Binance. As mentioned earlier, Trust wallet also gives access to passphrase that lets you import your funds on a hardware wallet or any other cryptocurrency wallet. You can also use it to recover funds after re-installing trust wallet onto a new phone for whatever reason.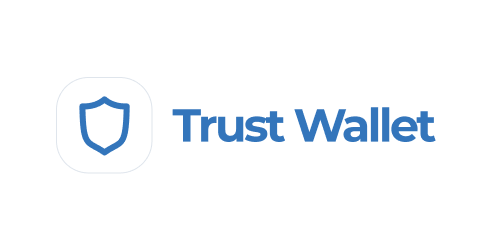 Trust is #1 because of its simplicity, rock solid customer + developer support, support of new coins and fast user interface.
2. Jaxx Liberty wallet
Jaxx Liberty wallet is similar to Trust wallet in terms of functionality and simplicity. It is one of few cryptocurrency wallets that give access to both private keys and passphrase. This was you can recover funds easily. You are in total control of your funds and cryptocurrency addresses.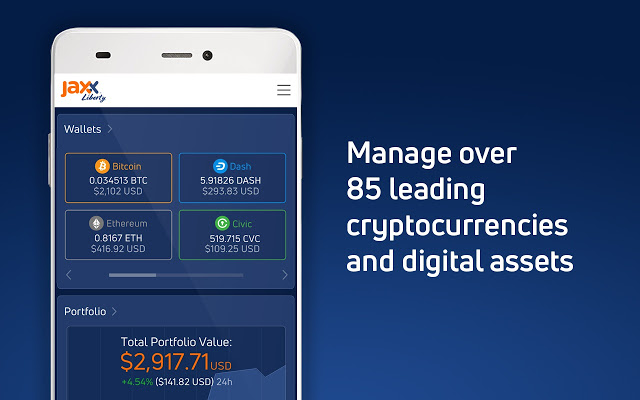 It is number two on our list as Jaxx supports only few of top cryptocurrencies. There is no support for ERC20 tokens. It is also a bit sluggish compared other two on this list.
There is Jaxx Classic wallet available as well and that is created by same company that created Jaxx Liberty but it appears that former is no longer being updated so stick to Liberty for storing your coins.
3. Coinomi wallet
Coinomi is fast and easy to use. It gives access to pass phrase so you are in control of your funds. However, like Trust wallet, there is no access to private keys.

Coinomi's UI is extremely user friendly, fast and straight forward. It has support for a lot of cryptocurrencies and while there is support for ERC20 tokens, you have to add token address manually which is not so user-friendly.
4. Coinbase Wallet
Previously known as Toshi wallet, it was rebranded to simply Coinbase wallet after being acquired by Coinbase, which is biggest fiat to cryptocurrency exchange in world.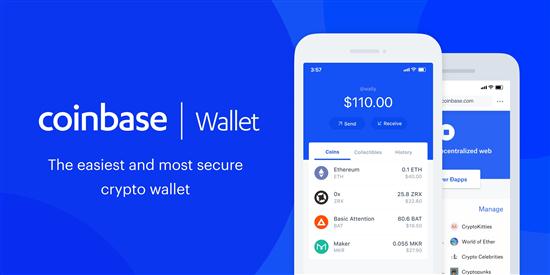 Like Trust wallet, it is continuously updated and supports wide variety of crypto currencies including Ethereum's ERC20 tokens.