Zotac ZBOX PI225-GK ultra small PC with Celeron N4000 launched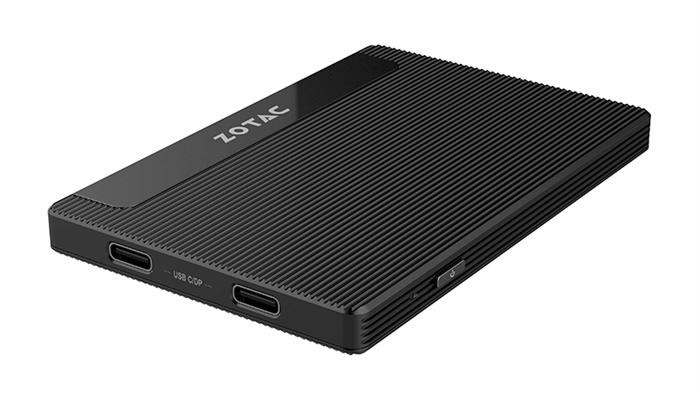 Zotac Japan Co., Ltd. has launched a small and thin PC ZBOX PI225-GK on its direct sales website. The price excluding tax is 29,800 yen which is about 275 dollars.
The Zotac ZBOX PI225-GK is a compact and lightweight PC with a housing size of 95.4 x 63 x 8 mm (width x depth x height) and a weight of 80 gram. What makes this ultra small PC so special is ability to run Windows 10 as its OS. Infact, you can equip it with Windows 10 Pro.
Zotac ZBOX PI225-GK specifications include Intel Celeron N4000 (2 core / 1.1 GHz, video function built-in), 4 GB memory and 64 GB eMMC for storage.
The interface selection of Zotac ZBOX PI225-GK includes USB 3.0 Type-C x 2, IEEE 802.11ac compatible wireless LAN, Bluetooth 5.0, microSD card slot, etc. If you use the included USB 3.0 Type-C adapter, you can also use USB Type-A x 2 and HDMI output as well.
Clearly, Zotac ZBOX PI225-GK is not for everyone. However, it is good enough for daily computing tasks like web surfing and general office work that includes Microsoft Office. Also, since it runs x86/x86 version of Windows 10 and not Windows 10 for ARM, that makes Zotac ZBOX PI225-GK compatible with plethora of x86-only hardware out there.
Zotac ZBOX PI225-GK is already on sale on Zotac's Japanese webiste.
Posted by Kamaldeep Singh on
April 11, 2020
in
Technology
Related topics