WD Blue SN550 SSD delivers stunning performance at cheap price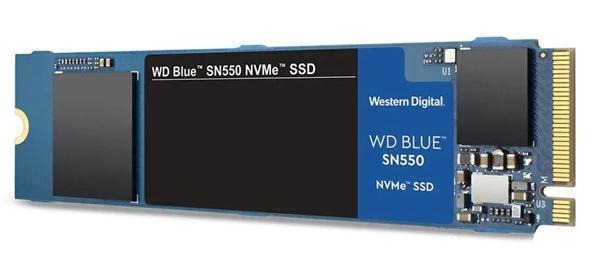 Western Digital has announced the update of its family of mid-range SSDs WD Blue with the new SN550 models. These are cheap M.2 NVMe SSD models that seek to reach all audiences thanks to their good performance / price ratio, and are offered in models of up to 1TB capacity with fairly decent performance at prices as contained as the more expensive model barely costs 90 dollars / euros.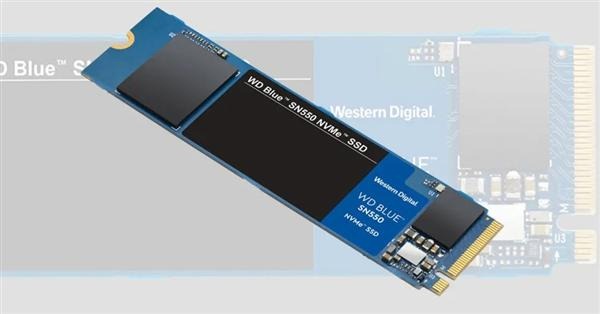 The truth is that Western Digital is boosting and greatly market its NVMe PCIe SSDs in M.2 format for the mid-range. In the end, you know that the mid-range market is the one that sells the most units, and more if they provide us with decent performance – even if it is far from the highest-end models – with good capacity and at really very low prices, as it is The case of these WD Blue SN550, which also stands out for providing no less than 5 years warranty.
The biggest attraction that these SSDs have is, without a doubt, their price. There are three variants, with capacities of 250 GB, 500 GB and 1 TB at prices of 54 dollars, 65 dollars and 99 dollars respectively, which makes them one of the cheapest NVMe SSDs on the market. WD also puts the addition of the aforementioned 5-year warranty, so they will certainly be very attractive for home users who simply seek to take advantage of their new equipment with M.2 sockets for faster storage than SATA 3 SSDs but without having to scratch your pocket too much.
WD has used 96-layer TLC NAND Flash 3D memory chips for these SSDs. The three models are format M.2 2280 with PCI-Express 3.0 x4 interface and NVMe protocol that reach speeds of up to 2400 MB / s of reading in the three models (the previous family, the SN500, only reached 1700 MB / s ), while the write speed depends on the model: 950 MB / s for the 250 GB, 1750 MB / s for the 500 GB and up to 1950 MB / s for the 1 TB model.
Obviously, in our opinion, the most interesting model is that of 1 TB that for about 90 euros provides us with great capacity and theoretical read and write speeds of 2400/1950 MB / s.
By the way, that the attractiveness of the 5-year warranty is well founded, and that the manufacturer has delimited the minimum durability of these devices at 150 TBW for the 250 GB model, 300 TBW for the 500 GB model and 600 TBW for 1 TB, so with a normal use of these devices we could easily last twice the guarantee they give us.
WD Blue SN500 review which was predecessor of WD Blue SN550
It is expected that these new WD Blue SN550 will arrive at the stores soon and at the beginning of 2020, they should be available everywhere.
Posted by Brooke on
December 16, 2019
in
Technology
Related topics