Sony PlayStation 5 variants – Sony PS5 and PS5 Pro specifications
There are many rumors about the next-generation consoles of both Sony and Microsoft, but sometimes there are so many confirmations from some of them and from sources so different that we can only ignore them.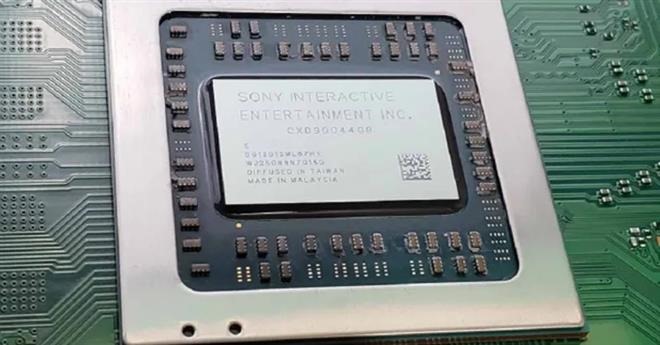 It is well known that Microsoft is working on a console, now called Lockhart, which will have lower hardware than the Xbox Series X and will be more affordable, but now it seems that Sony also intends to pass over Microsoft in that segment. New rumors say that Sony will launch not one but two PlayStation consoles this year, a base version and a supposed PS5 Pro that will be designed for gaming at 8K resolution.
It is known that Microsoft Xbox X Series will have 11.8 TFLOPs of graphic power, while the PS5 will have 12.6 TFLOPs. The idea of ​​this is that if Microsoft is going to launch a more affordable version of its console (which according to rumors could be called Xbox Series S, but for now its code name is Lockheart), Sony will launch a version of the PlayStation 5 for also compete in that segment.
Thus, in reality the strategy that is proposed here for Sony is that the PS5 that we know so far will become the PS5 Pro, and at the same time they will launch another PS5 that will have a bit more modest hardware (maybe a GPU with more speeds relaxed, less RAM and less storage) with which to also compete with Microsoft. In other words, what they would do would be to launch a more modest and cheaper PS5 model, and make the currently planned console PS5 Pro.
Microsoft has yet to confirm any information about Lockheart (Xbox Series S), although it is known that the fact that they are working on an alternative console to Xbox Series X is real. On the other hand, if this Sony information is correct, it is also He speculates that his next console will have 9.2 TFLOPs of gross GPU performance. The thing would be as follows.
Sony PS5 / PS5 Pro specifications
| PlayStation 5 Pro | PlayStation 5 | PlayStation 4 Pro | PlayStation 4 |
| --- | --- | --- | --- |
| 12.6 TFLOPs | 9.2 TFLOPs | 4.19 TFLOPs | 1.84 TFLOPs |
| 7 nm Flute SoC | 7 nm Flute SoC | 16 nm Jaguar SoC | 28 nm Jaguar SoC |
| Zen 2 8 cores and 16 threads at 3.7 GHz | Zen 2 8 cores and 16 threads at 3.5 GHz | Jaguar 8 cores at 2.13 GHz | Jaguar 8 cores at 1.6 GHz |
| GPU Navi con 36 CUs RDNA2 a 2 GHz | GPU Navi con 36 CUs RDNA2 a 1.8 GHz | GPU Polaris/Vega con 36 CUs GCN4 a 911 MHz | Radeon con 18 CUs GCN2 a 800 MHz |
| 20 GB GDDR6 a 596 GB/s | 16 GB GDDR6 a 448 GB/s | 8 GB GDDR5 a 218 GB/s | 8 GB GDDR5 a 176 GB/s |
| TDP unknown | TDP unknown | 165W TDP | 230W TDP |
| 499€ | 399€ | 399€ | 399€ |
Certainly this movement by Sony would not be far-fetched, in our view for three main reasons:
There has been much speculation about the cost of manufacturing the console. Launching a PS5 Pro model would justify the price increase, increasing the sales benefit of the consoles.
It would cost Sony practically the same to manufacture the two consoles, they would be essentially the same but a version with lower frequencies and less RAM, and yet its presence in the market would multiply.
Posted by Mohit Sharma on
March 2, 2020
in
Technology
Related topics