Dimenco XR Dev Kit lets developers create interactive 3D experiences without wearables [CES 2019]
Dimenco has released XR dev kit that will allow developers to create interactive 3D experiences without need of wearables. The developer kit will be made available in H2 2019.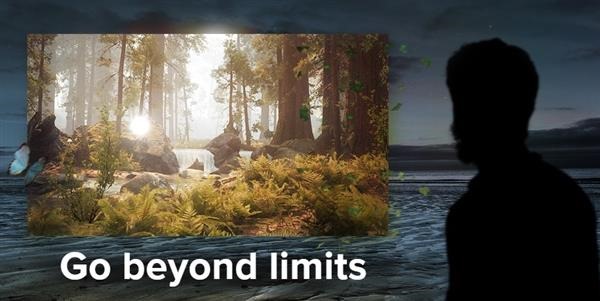 It consists of an 8K 32" glasses-free 3D super high-resolution display that integrates eye tracking, sensors for mid-air hand gesture, spatial sound, a directional microphone with echo cancellation and embedded signal processing, the development kit's unique multi-sensory combination is the future of human-computer interaction.
Dimenco kit includes the software to create SR applications using three of top gaming engines available in market today. This includes Unity, Unreal Engine and Amazon Lumberyard.
In 2019, we will see growth of SR ecosystem across multiple platforms, industries and applications. Manufactures of computer monitors, laptops, tablets, phones and other devices will be able to use SR in their devices and it is expected that these devices will be made available by 2020.
It is being said that the XR market will surpass 150 billion dollars by 2021 and right now, Dimenco is at the forefront of immersive user experiences with its proprietary SR technology that enables developers to create and innovate in this new medium.
The SR development kit is available for download from dimenco.eu.
Posted by Taran Kaur on
January 8, 2019
in
Technology
Related topics