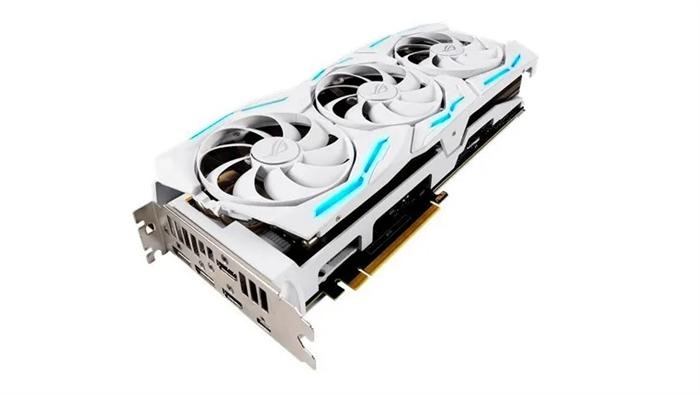 The graphics card manufacturer, ASUS, has just introduced its new ROG Strix RTX 2080 Ti White Edition graphics card. This new model is based on its current RTX 2080 Ti. But it replaces the traditional color scheme of the ROG Strix series, with a new white livery. Livery that includes both the heatsink and its fans, as well as the back metal back plate.
The new ASUS ROG Strix RTX 200 Ti White Edition retains the type of heatsink of the O11G model. In the aspect that is the same heatsink model. However, the manufacturer has completely changed the color scheme of the graphic. Because, for this limited edition the colors of_ have changed
However, ASUS has preferred to continue using a black PCB. In this way, the contrast between both colors gives it a more spectacular appearance. In fact, this PCB is the same as the brand already uses in its ROG Strix RTX 2080 Ti O11G model.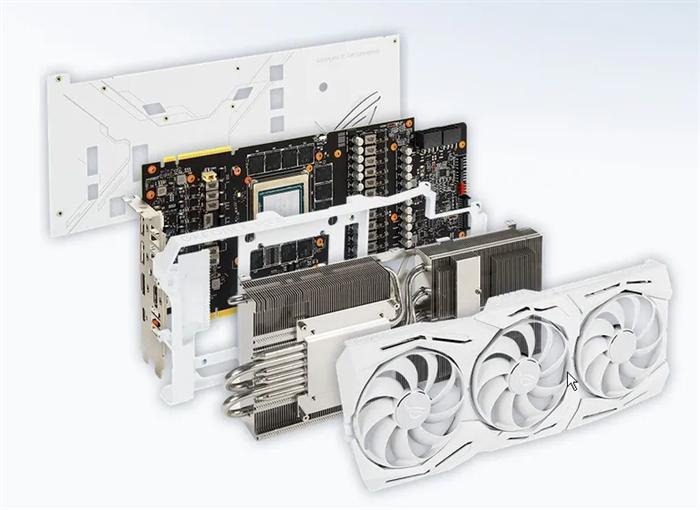 The details of LED lighting, which this range has around three heatsink fans, remain RGB. And they can be configured by the user itself thanks to the ASUS AURA SYNC software of the brand.
The operating frequencies of the new ASUS chart also include an interesting overclock. Its base frequency is 1350 MHz. But the graph will have two levels of boost frequency available: The lowest will take the frequency up to 1740 MHz. While the highest one will raise it to 1770 MHz. All this, taking into account that The NVIDIA reference model has a maximum Boost frequency of 1635 MHz (in its Founders Edition). Therefore, it is a very appreciable overclock.
ASUS has also performed a slight overclock to the VRAM GDDR6 memory of the graphics. If the NVIDIA reference model has its 11 GB operating at 14 GHz. The ASUS model operates at 14.8 GHz.
The ASUS ROG Strix RTX 2080 Ti White Edition has dimensions of 305 (L) x 130 (H) x 54 (D) mm. It is, in fact, quite compact. And it can be used in the vast majority of computer cases. Of course, to take into account that its heatsink occupies 2.7 spaces. That is, it is quite wide.
As for the necessary power for this new model. The graphic comes with two 8-pin PCIe auxiliary power connectors. In fact, the manufacturer recommends using a source of at least 650 W for the graphics to work properly.
And, about the video outputs that it incorporates. These are two HDMI 2.0b, along with two other DisplayPort 1.4. As is normal for all RTX series graphics, it also includes a USB Type-C output. Although you already know that the signal that is emitted by this type of connector is a DisplayPort. But in its Alternative mode.
The price of the new ASUS graphics card is 1600 dollars / euros.