Sony Vaio P Review
Sony Vaio P is smallest laptop right now. Many think that Vaio P is a netbook but Sony clearly says it isn't one. However, its processor is Intel Atom Z520 that is backed by 2GB RAM which is clearly netbook-ish.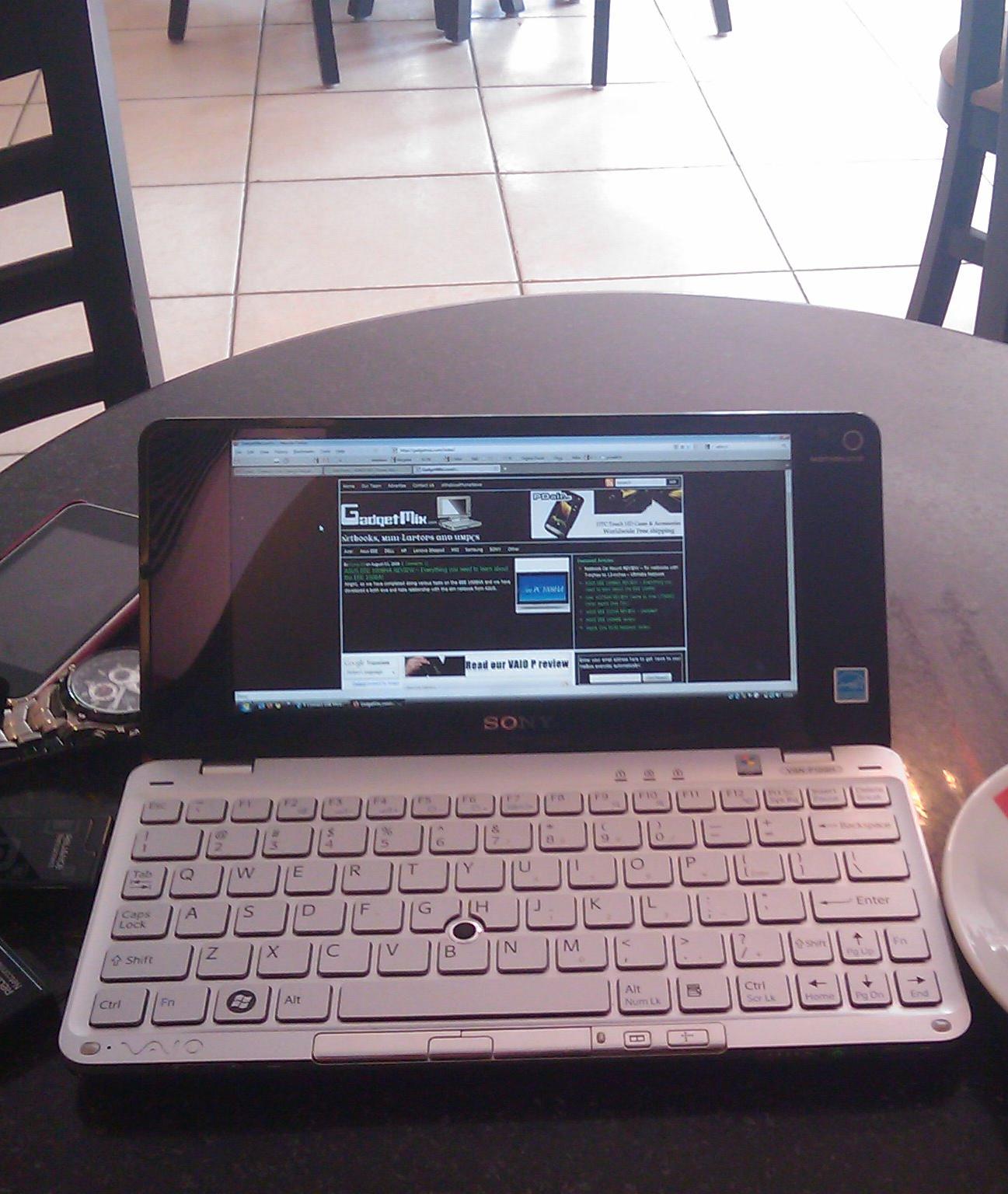 Why Sony Vaio P is not a netbook?
I fanthom Sony doesn't want you to call Vaio P a netbook because of two reasons –
1. Sony Vaio P has premium design. It looks pretty amazing in person. Piano black finish makes it look ultra premium
2. No netbook has a screen that has such high pixel density. Vaio P has 8 inch screen with 1600×728 pixel resolution. You can really see a lot of data on Vaio P at a time.
For storage, my Vaio P came with 80GB hard disk. This is similar to one being used in older generation iPods. If it dies in future, you should either get an iPod HDD or a 1.8 inch SSD. You can find them online easily.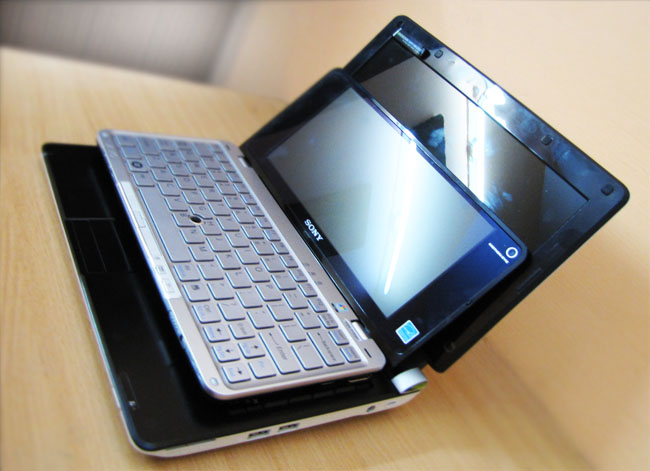 Sony Vaio P Performance
Loading times are slow with Atom Z520 and 2GB RAM. I am running lite version of Windows 7 that has stripped almost all unwanted, useless features and it really does help. Drivers for Sony Vaio P are available on Sony Asia support page. For some reason, alps driver from Sony website no longer work but since I had backed up all the drivers, I have uploaded it on mega website. Unrar it and run setup to install Alps driver.

Update – We installed latest version of Windows 10 with May 2020 update on Vaio P and it just didn't run good. It does runs but without proper GMA 500 drivers for windows 10 or Windows 8/8.1, you should stick to Windows 7 32 bit on your Vaio P.
Sony Vaio P with Windows 7 is very much usable for Office work. You will be able to run Office 2013 but not 2019 or any modern version of office. I used it with Office 2007 and didn't face any issues at all. Chrome runs very well but as I have updated this review for 2021, it is barely usable. Websites have become a lot more demanding and Vaio P's slow processor is just unable to cope with these modern portals. It is usable but you must have patience.
Sony Vaio P Keyboard
Keyboard along with its stellar display is best part of this computer. You can easily touch type at your usual speed after spending 5 minutes with Vaio P. There is no TouchPad but alps pointer nub that you find on Lenovo Thinkpad laptops. You can tap on it for left click. There are dedicated left and right click buttons.
There is Webcam that you can use for video calls. Quality of camera is pretty good.
Speakers are let down. Sony could have used its huge bezels around screen for speakers, like Asus did with its EEE PC 701.
Verdict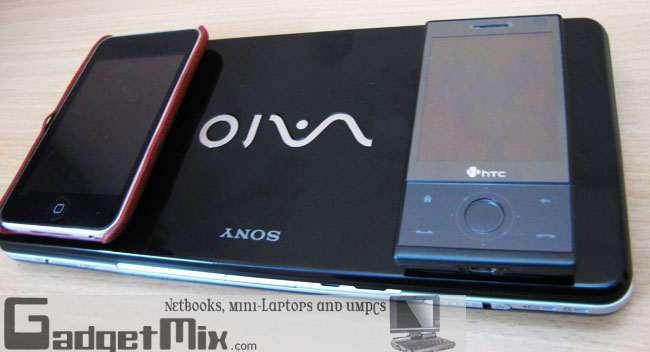 So why do I use and love my Sony Vaio P? After all, it has so many cons. Sony says Vaio P is a lifestyle device. It is the coolest looking laptop, even in 2021. I love its keyboard and display and that make Sony Vaio P an excellent looking laptop for show off and sometimes for casual web browsing and typing documents.