An interesting finding has been made with Nvidia GeForce RTX 3090 graphics card and this was discovered by someone who bought RTX 3090 FE.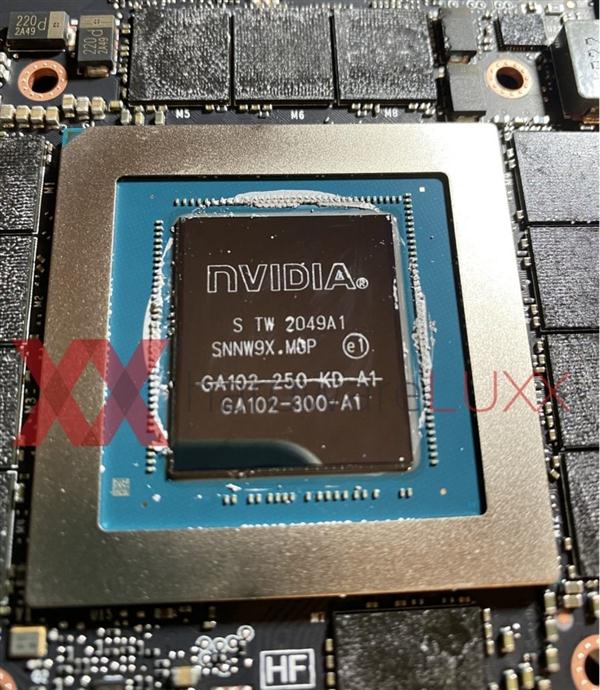 He wanted to install water cooling and once dismantling the GPU, he discovered that top cover showed signs of alteration. For some reason, GA102-250-KD-A1 was crossed out and changed to GA102-300-A1.
This means that previously, Nvidia had plans to use RTX 3080 Ti's core, GA102-250. This, by the way, has same number of CUDA cores as RTX 3090 but it has half amount of video memory.
So, if you just bought yourself an Nvidia RTX 3090 graphics card and you find it altered like in image shown above, don't fret and be rest assured that its specifications have not been reduced in any way.
The Nvidia RTX 3080Ti is no where available, chiefly due to cryptocurrency mining market where miners are buying Nvidia and AMD graphics cards for mining non-ASIC cryptocurrencies like Ethereum, Komodo, Ethereum Classic, Bitcoin Gold and so on.
It is also being rumored that this new RTX 3080Ti will come with GA102-225 cores and its number of CUDA cores will be reduced from 10496 (present in RTX 3090) to 10240. It will be backed by 12GB of GDDR6X video memory that runs at 384 bit, 19 Gbps.
Expect price of this RTX 3080 Ti to be around 1000 dollars and will hit online and offline market shelves around mid of May 2021.