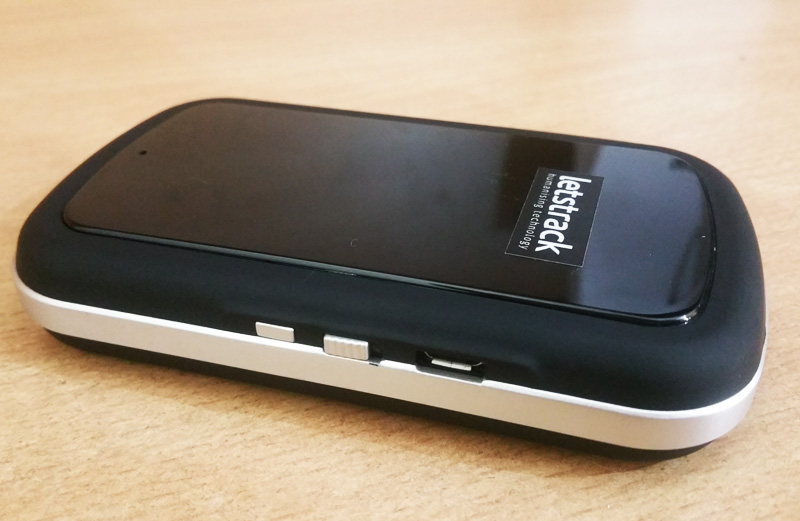 Letstrack is a popular name when it comes to GPS tracking devices. One of the entry level products they offer is Letstrack Personal Mega. By using this device, you can keep track of your loved ones and that can include friends and pets as well. Personal Mega is small enough to snug inside your pocket, man bag or purse.
Letstrack Personal Mega has compact design and its chassis is made of hard plastic that screams quality.
To get started, you need to charge the device and install the Letstrack app from app store which is available for both android and iOS. Then switch it on using switch lever present on right side.
Letstrack Personal Mega has a built in 5000mAh battery that can give you ~7 days of runtime. It has a micro USB port and comes with a charger and cable inside the box. If it is low on battery, you get a notification in Letstrack app.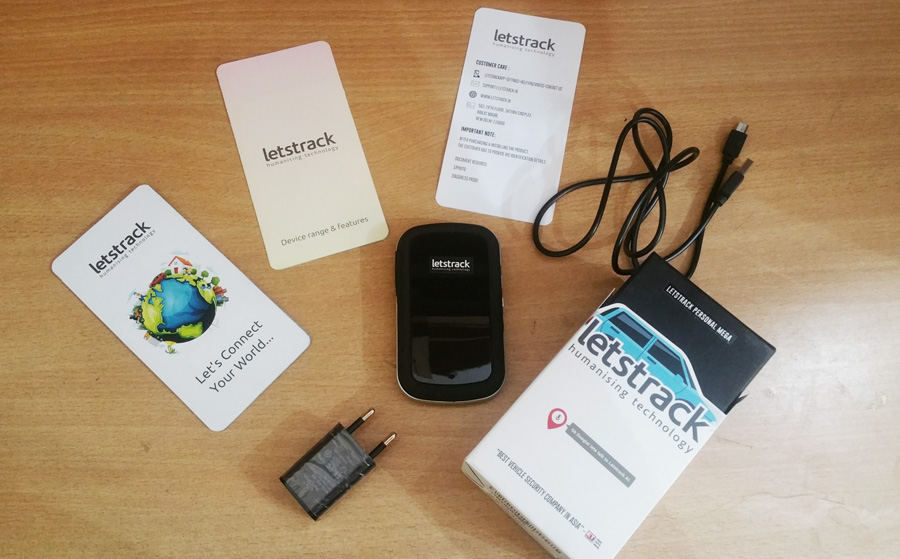 Once you've registered and added the device, you can track its location in real time. The app has a nifty location history and zone feature as well. After mentioning your zone, you'll be notified once you get out of it.
There is also an SOS button and if you press it 3 times, an SOS alarm goes to contacts selected in Letstrack app.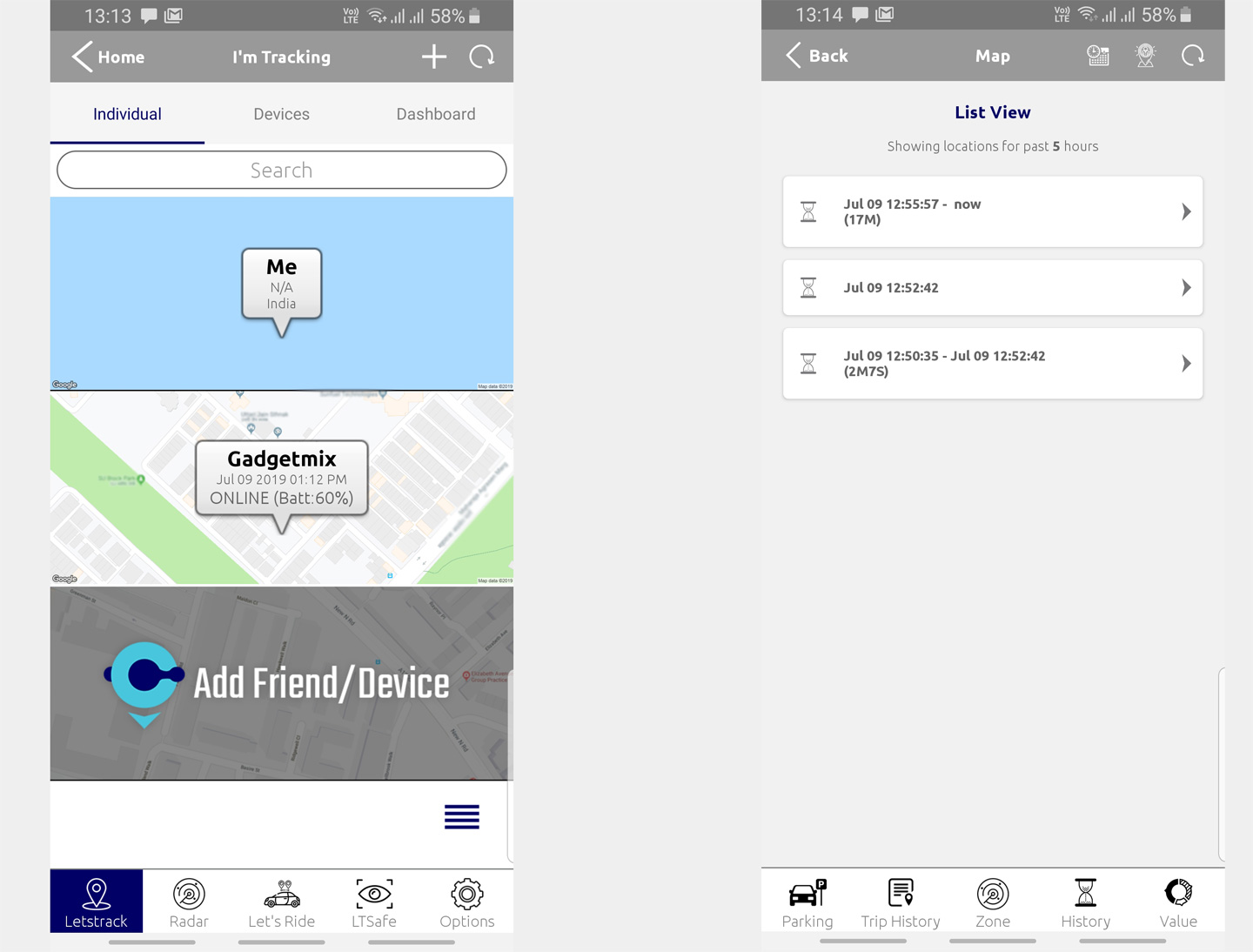 You can also use the Letstrack Personal Mega to keep track of speed of your car. This feature is useful when you have given your vehicle to someone else and you want to make sure they drive within speed limits.
Integration with Google Assistant
Letstrack Personal Mega also fully supports the Letstrack AI system that gives you full Google Assistant integration. This allows the user to interact with various functions offered by Letstrack with natural speech. This makes it the world's first voice integrated vehicle security company.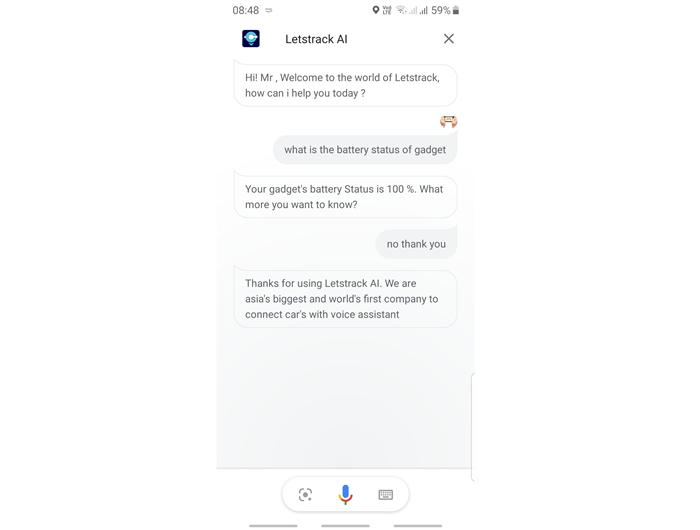 Once you've enabled Google Assistant feature in Letstrack app, you can ask queries like "what's the location", "what's the battery status" and so on. This allows you interact with Letstrack device without actually opening the app. Very convenient, indeed.
I was even successfully able to track my 4 year old daughter in school. Measuring just 105mm X 60mm X 20mm (L X W X H), it is small and light enough and doesn't cause any inconvenience.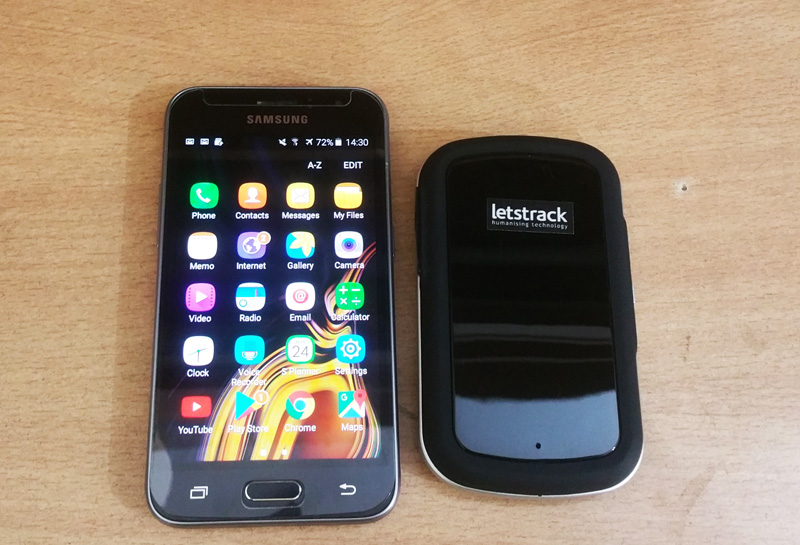 Letstrack Personal Mega comes with one year of warranty and dedicate customer service number to help you with any issues.
Letstrack Personal Mega is on Letstrack.in for INR 7499.