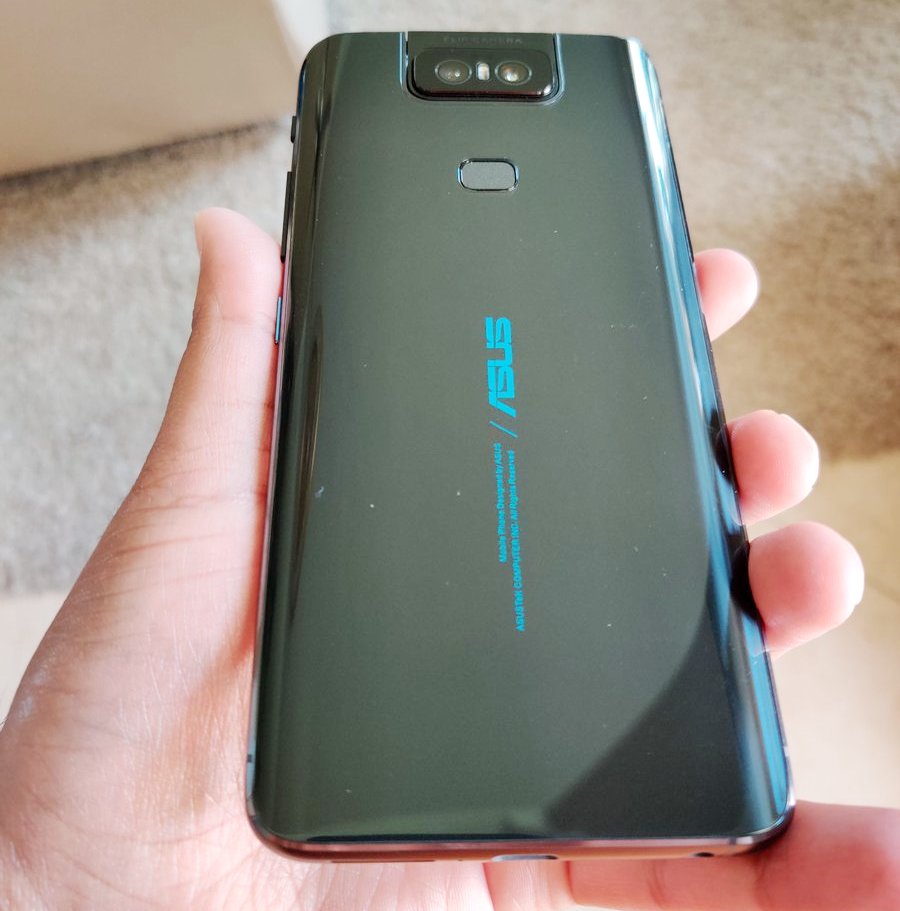 Asus 6Z or Zenfone 6 is a part of flagship lineup whose popularity has faded a bit in more recent years. The Asus 6Z is burdened with a challenge to bring the Taiwanese giant back into the smartphone market. It has enticing price and great specifications. In this Asus 6Z review, we will see if it is worthy of title "most affordable flagship".
When it comes to computers and laptops, Asus is a well known brand. In fact, the motherboard that is there is your PC is either an Asus or Gigabyte. They make excellent gaming laptops too. However, it is fairly unknown in the worldwide smartphone market.
Asus 6Z Review – display
The striking edge to edge display is first thing that you'll notice. It is 6.4 inches in diagonal and packs 1080p IPS panel. Protected by Gorilla Glass 6, it is unfortunate it is not an AMOLED so colors do not pop like Galaxy A80 or Galaxy S10. That said, colors appear vibrant enough that you won't complain unless you keep an AMOLED screen side by side. However, sharpness is really good and no contrast shifting when looking at it from different angles.
There is a dual SIM slot with dedicated slot for micro SD cards. On the right side, you will find Asus' special smart key. By default, it launches Google Assistant but you can reassign to any function or application. It also supports long presses.
Asus 6Z Review – not water resistant
The back is rounded towards the edges that give you better grip. There is no official IP rating on this phone, so do not take it while swimming.
Small fingerprint reader at the back is really fast. You can also set up face unlock but since there is no front camera on front facia, rear camera has to flip around which takes considerable more time than other phones.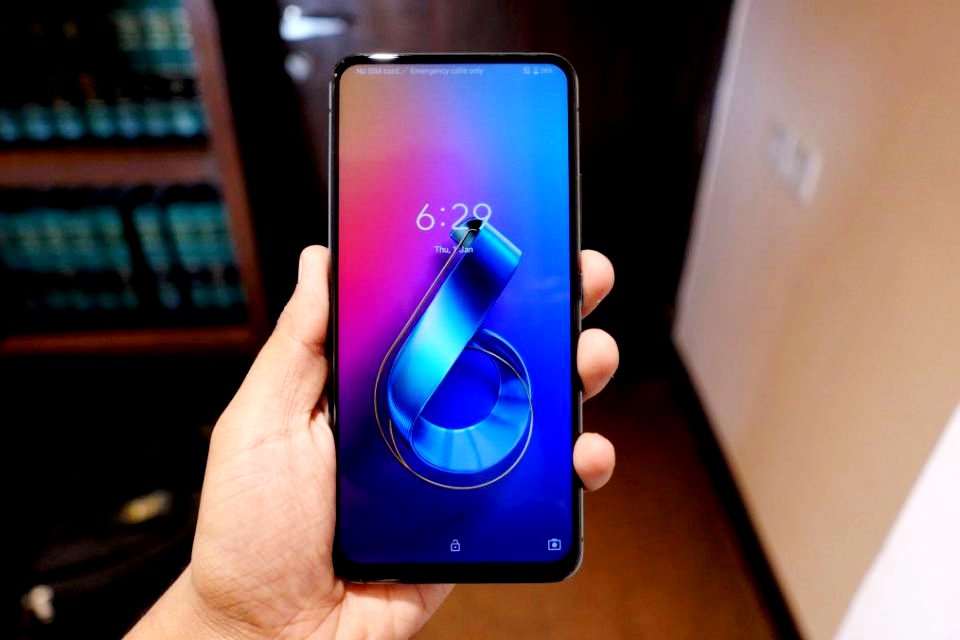 Main speaker is next to USB-C port located at the bottom. There is additional speaker at top for nice stereo setup. But the speakers are not good in reproducing base. They are quite loud though.
Asus 6Z Review – Long battery life
Asus 6Z is not a slim phone, but it does not feel too thick either. It is a heavy phone, weighing in at 190gm. But that is due to 5000mAh battery inside. It got 110 hours in endurance test and whopping 16 hours in web browsing test. No other high end phone can come close to Asus 6Z in battery department. Bundled charger charged it 35% in 30 minutes. Full charge takes about 2.5 hours.
We also get a 3.5mm audio jack and once you plug-in headphones, you can use FM too.
Asus 6Z runs Zen UI 6.0 on top of Android Pie. This latest iteration of Zen UI has stock UI feel to it. Powering it is Snapdragon 855 chipset and performance is great. You also get gaming mode that blocks notifications and let you live stream your gameplay.
Call quality – This is something we don't talk about in our reviews but voice quality is terrible. You will never hear voice of other person clearly. It's distorted. At first, we thought it must be with our unit but a quick search revealed that it is a wide spread issue.
Asus 6Z Review – Good camera but average low light performance
Asus 6Z's camera is definitely the highlight. It is motorized and makes use of rather complex mechanism so that it can be used for selfies as well. Since you get same optics and flash, you get amazing selfies. You can change the angle of camera by making use of volume keys while in camera app. If it detects a free fall, it automatically retracts. There are two cameras modules – Sony's 48MP f/1.8 and 13MP f/2.4 ultra wide camera. There is no optical image stabilization. Photos taken have good dynamic range and perfect sharpness. Asus says it is using same HDR tech that Google is using in its Pixel phones. Pictures taken during night or low light came out soft.
Verdict – Asus 6z has terrible voice quality. It lacks AMOLED display, wireless charging, in-display fingerprint scanner and waterproof rating but it comes with a unique flip camera, 5000mAh battery and latest and greatest processor from Qualcomm. We cannot recommend it until voice quality bug is ironed out.