If you're looking for an affordable micro USB cable, you ought to have a quick glance at the Taar Micro USB cable. This is review of Taar Micro USB cable.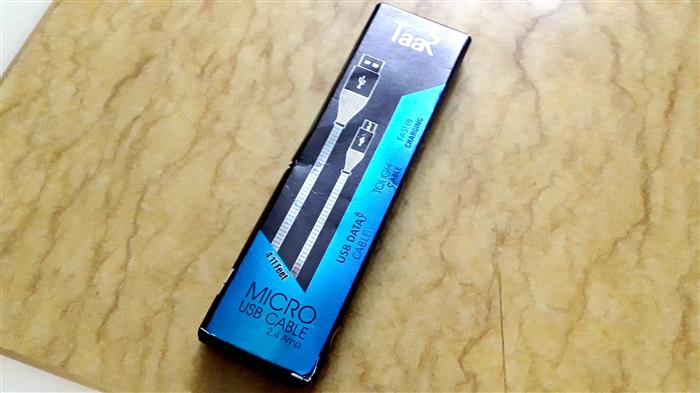 Now while Taar micro USB cable looks like braided cable, Belkin USB cable, to be specific, you'll quickly realize Taar has much inferior quality. It's not terrible but won't win any awards for build quality either.
Here's the funny thing – Taar cable looks very strong and tough until you touch it. It's just a pattern that makes it look braided, nothing else.
On bright side, it is a sync and charge cable so you can also sync stuff with computer. Some of even cheaper USB cables don't offer sync functionality but this does and it is a huge plus.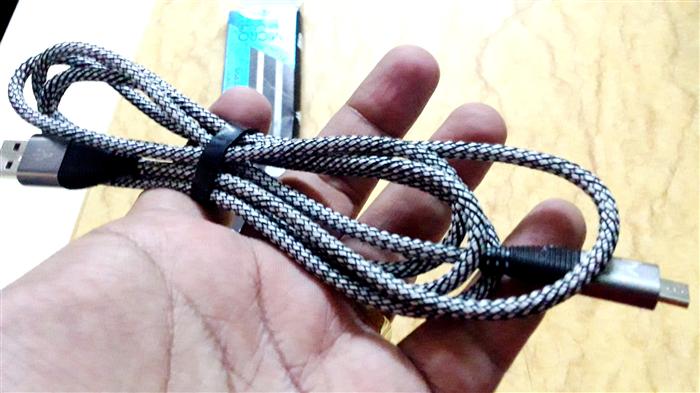 That said, it is cheapest micro USB cable on Amazon and would easily last you for many months to come. It is on amazon prime and that means it would delivered to you the very next day.
Do I recommend it? Whole heartedly, yes. Sync functionality and lowest price makes Taar micro USB cable an irresistible accessory for mobile devices. While the build quality can be improved, but I fear that will have a negative effect on its price. So let's just leave it as it as.