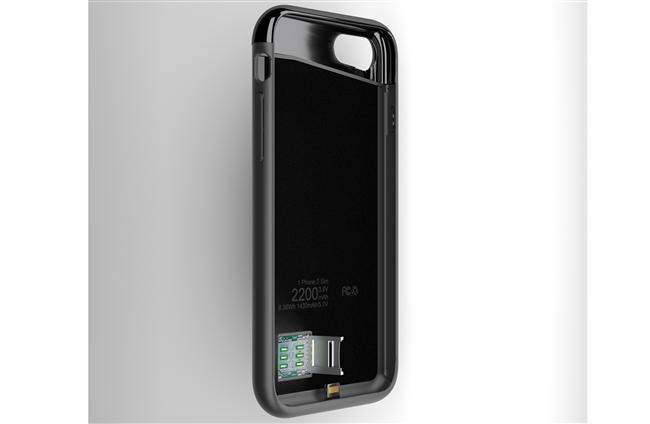 Krimston Two is a mobile accessory for your iPhone that adds dual SIM functionality. From outside, it looks a typical iPhone case but it packs much more. Krimston Two plugs into your iPhone's lightening port and that is it. Download Krimston Two app from the app store and you have full control over the second SIM.
Krimston Two adds a 2200mAh battery that should provide you 50-60% additional juice. Compatible with the iPhone 8, 7 and 6S, the Krimston Two comes in two colors, white and grey and operates over Bluetooth 4.0 technology to your iPhone.
The only bummer is that you must use the Krimston's own app to interact with the second SIM. Fortunately, you still have full access to your iPhone's contact list. Another missing feature is that Krimston Two doesn't let you make VoLTE calls, so no HD calling and no Jio network coverage – something that is important to many Indians.
Also, you can use this SIM for voice calls only. SIM with data connection must be there inside your iPhone.
However, in that case, you can use the iPhone's main SIM for VoLTE calls and use the Krimston Two's SIM over non-VoLTE network.
In case you are wondering why Krimston Two does not support iPhone X/XS/11, it is due to the fact that they already offer dual SIM functionality – one single SIM and one virtual SIM.
Krimston Two is on sale on Amazon for 10,000 rupees. Expensive – very – yes, but if you want dual SIM functionality on your older iPhone, there are not many options out there.