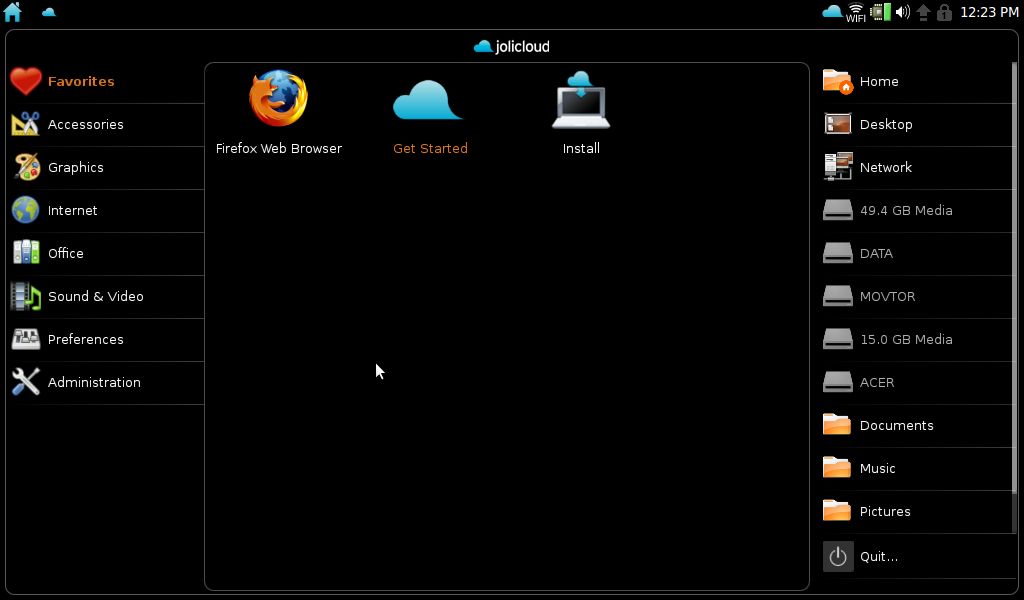 We have seen plethora of Linux variants based on Ubuntu, Fedora, Arch and so on. The people behind JOLICLOUD, a Linux OS say that we, the netbook owners will soon be 'Jolicloud-ed'. But, is being Joliclouded beneficial at all? Let's see how is the new Jolicloud OS from a viewpoint of a die-hard Linux user.
Installation
Although the Jolicloud does support installation from USB drive, the utility that they offered just did not work for me. I ended up using my trusty Unetbootin utility which I always use for creating bootable flash USB drives to install Ubuntu and Ubuntu NBR.
How was the installation experience? Typical Ubuntu-ish. If you know how to install Ubuntu, then you will have no problems in installing it as everything is exactly the same.
Interface
Here is a quote from Jolicloud's website,
"We have designed a simple and elegant interface to let you access as fast as possible your favorite applications and services."
Well, I simply do not get it. The interface is 100% Ubuntu's Netbook Remix interface with a slight change in colors here and there. Nothing radical about it.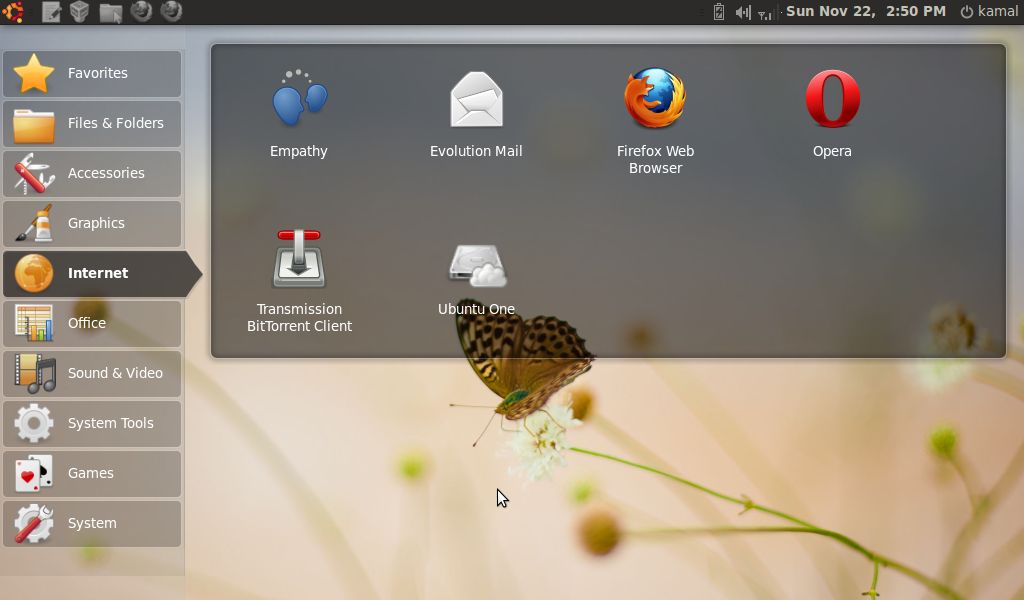 Second, the only major difference that we observed between the Ubuntu's Netbook Remix Edition and this is introduction of a HTML5 based appstore made by Jolicloud. Sure, it does look very cool, but it does NOT provides anything extra over the Ubuntu's easy-to-use and redesigned "Software Center".
Also, many of the so-called apps are mere shortcuts to sites. For example: The Facebook app is basically a shortcut to facebook.com. No extra functionality. Pity, they are not even widgets that tell you about the facebook status. Just mere shortcuts.
What is so great about Jolicloud then?
If you are an Ubuntu user, you won't find anything new for sure. One thing, however, which may be beneficial to the new Linux users is that unlike Vanilla Linux distributions where do not get the flash plugin; MP3 and other plugins installed, Jolicloud comes with everything loaded.
For example: DVD support is there out of the box. Usually, in Ubuntu, you will be asked to download the drivers and so on, but this is not the case with the Jolicloud. Everything works like a charm. Even youtube worked out of the box.
But then, loading these plugins is  not much difficult in a Linux OS like Ubuntu. Just go to the Ubuntu's Software Center and install "Ubuntu restricted extras". You will get everything working in 5 mins or less, including Youtube.
Bottom Line
The only core difference that one would notice is that instead of Ubuntu logo, you now get a Jolicloud's cloud logo. If you are extremely noob or new to Linux, then you may consider Jolicloud as it comes bundled with all the basic usual codecs that you will need to play your local media files, but that can be easily added to the Ubuntu too as mentioned earlier in the review. I do not see a single reason why would anybody want this over Ubuntu's Netbook Remix edition.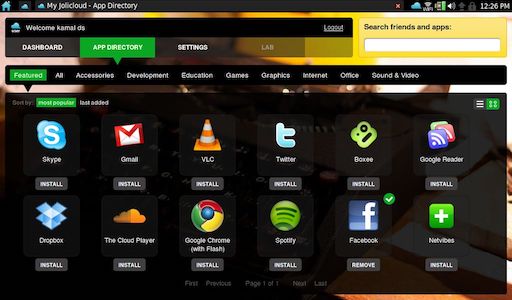 (+) Good media support out-of-box
(+) Youtube works out-of-box
(-) No support for office files out-of-box
(-) No compiz installed = No fancy animations
(-) No office app built-in
(-) I do not see the need to replace Ubuntu's excellent Software center with their own propitiatory app just to make it brand differently from Ubuntu
(-) Costs $$. Ubuntu is free. Update – It has now been learnt that Jolicloud is also free