Soon, we will see myriad of manufactures coming up with Chromium netbooks: the netbooks that run Google Chrome OS. We managed to get hold of a beta copy from you-know-where and tried it using Virtual machine.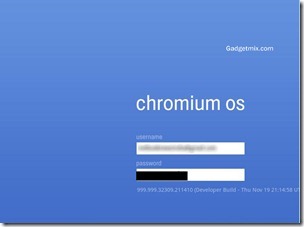 Here is the login screen of the Chrome OS. Google has kept it simple. You need to have a Gmail account in order to login. After all, this is a Google OS and to use Google Services like Gtalk, Google Docs and Gmail, you need to have a Google account.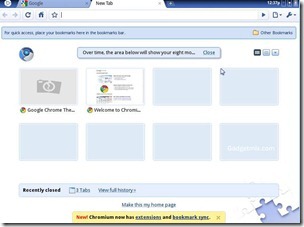 Google Chrome OS is perfect for laptop and netbook gadgets. It is simple and straight-forward. No "submit" button or cancel button. Just press enter to log-in. Note that we were on a WiFi network when testing Chrome OS.
It opens your gmail immediately after you log-in.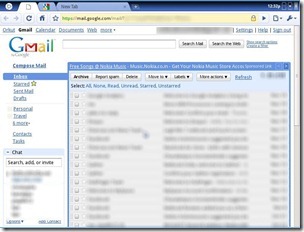 Everything is organized into tabs. At first glance, it would look like a plain-jane web-browser to anybody. But, it is actually not. It is a full-brown OS whose image file is well over 700MB.
Chrome OS settings
Here, you can manage the touchpad's sensitivity and speed.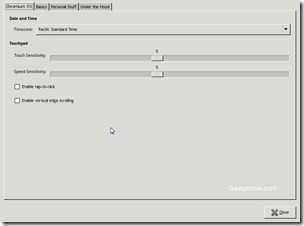 Oddly, in the below screenshot, it says that Google cannot determine the default browser. 🙂
The start up was somewhere between 10 seconds. It did not feel speedy, but then we were testing it under Virtual machine, which does not run operating systems at mind-blowing speeds.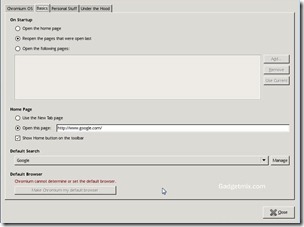 Chrome OS will run on both ARM and X86 infrastructures which means that it could make its way to MIDs as-well-as smartphones. This increases the probability of acceptance of Chrome OS by the OEMs and manufactures. The Chromium OS is cool and fresh. With a push from a huge company like Google, it won't be a tough task for Google to make this project a success