Samsung Galaxy M52 5G is an upgrade to M51 but is it actually so? Whenever you buy a new iteration of a phone series, it is expected that it would be a better version of outgoing model. This is not the case with Galaxy M52 which looses quite a bit of features compared to M51.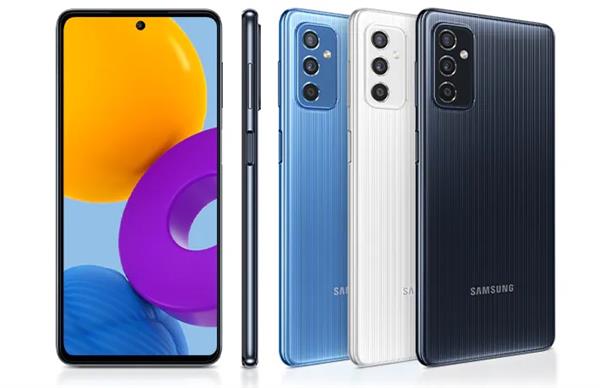 What's difference between M52 and M51?
Smaller battery
The battery size in M52 has been reduced by a long shot. M52 comes with 5000mAh battery compared to whopping 7000mAh being used in Galaxy M51. Huge battery and amazing, unreal battery life was one of biggest strengths in M51 and that allowed even heavy users like me to use it for 2-days without charge. This is no longer the case with Samsung M52 which has 1-day battery life. You can squeeze it next day's afternoon but you will have to be careful with your usage.
With M51, I never had to pay attention to my usage. I now have to charge M52 in morning to top it up to 90/100% from 30%, which is what is left when I hit the bed.
No 3.5mm headphone jack
This is huge. M51 was loved for having 3.5mm headphone jack and I used to use it all the time. Believe it or not, it still comes in handy. M52 has slimmer profile but Samsung could have easily squeezed in a 3.5mm jack.
Hybrid SIM slot instead of dedicated dual SIM + microSD card slot
M52 comes with hybrid SIM slot which means while you can use dual SIMs on it, you will not be able to use microSD card at same time. So, if you want to use micro SD card in M52, you would have to remove second SIM. This is huge who want to use all three at same time – 2 SIM card and micro SD card.
If there was space issue, Samsung could have given the phone eSIM functionality which was there in Galaxy Note 20 Ultra and S21 Ultra. In this case, users could have still enjoyed 2 SIM + micro SD functionality by using one physical SIM, one eSIM and micro SD card.
What should have been added
In display fingerprint scanner – This could have been added to the feature list to make new owners happy.
Bigger display – Though display is of same size, Samsung could have upped it by 0.2". This would have made M52 the ultimate media consumption device.
Don't get me wrong. M52 is still an amazing phone. It is incredibly fast and offers fast refresh rate which was missing in M51. However, smaller battery capacity and lack of 3.5mm headphone jack still makes the M51 look superior on paper compared to M52.