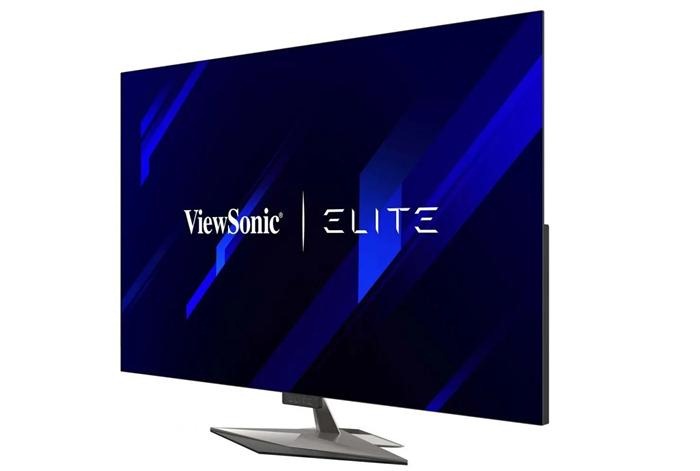 This is the ViewSonic XG550, riding an OLED panel of 55 inches and is totally focused on the gaming since Among its features a response time of only 0.5 ms and a refresh rate of 120 Hz.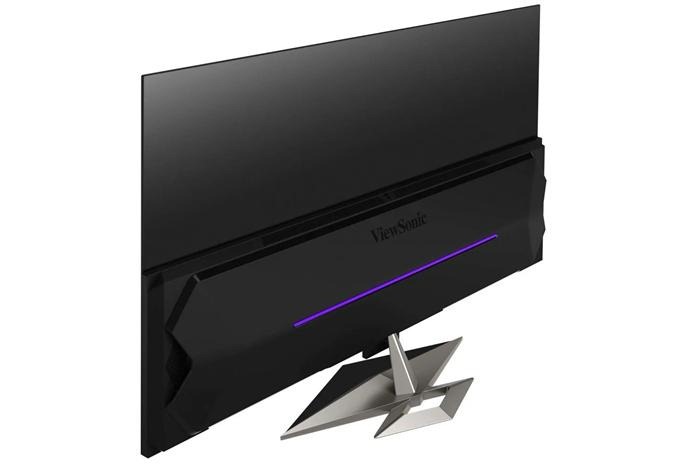 It is already uncommon to see OLED matrix screens focused on gaming, but what ViewSonic has done with this XG550 is certainly impressive and seems to have taken into account every detail.
Of course, although the manufacturer has not said a single word about the price, it is estimated that it will also be the most expensive monitor in its catalog, and given its technical characteristics it will not be surprising that we are talking about more than 3,000 euros.
The screen has a diagonal of 55 inches (to have it in perspective, this is 139.7 centimeters) and is not curved in this case. According to the manufacturer, it has 4K resolution, although they have not specified whether it is 4K real (4096 x 2160) or 4K UHD (3840 x 2160), although it is most likely the latter.
But it is not uncommon to see screens of this size and 4K resolution, the strange thing is that they have an impressive response time of less than 1 ms (0.5 ms according to ViewSonic), although they have not specified whether this measurement is GtG, if it is the Typical response time, or what.
Finally, note that it also has 120 Hz refresh rate, but they have not mentioned whether it is compatible with Adaptive Sync, however, the FreeSync option appears in the software.
The OLED screen offers 99% of the DCI color spectrum, so in addition to being an excellent gaming monitor it can also be for professionals and content creators given its faithful color reproduction.
With everything and with that, it should also be mentioned that this ViewSonic XG550 also supports RGB lighting through an LED emitter located on the back (unfortunately it does not work as the Philips Ambilight ambient light, but hey, at least it can serve to adorn our gaming desktop).
Of course, that RGB LED light emitter is compatible with Razer Chroma software, although they have not said whether it will be compatible with other RGB lighting management software or if it can be controlled from the OSD of the monitor itself (it is understood that yes to the latter, at least to activate and deactivate the light).
Yes, it will carry, on the other hand, its own management software.
As we said at the beginning, the manufacturer has not said a word about the price of this new monitor that will undoubtedly be its new flagship for gaming, but we can expect a fairly bulky price and only suitable for lucky pockets. Yes they have said they expect it to reach the market in the fourth quarter of this year.