ThinkPad X1 Carbon 2019 specifications–Lenovo ThinkPad X1 Carbon 2019 released at CES 2019
ThinkPad are the well known for being rock solid and dependable. Lenovo too has always valued the materials of ThinkPad products. The most obvious change of the new ThinkPad X1 Carbon 2019 is the addition of carbon fiber textured screen casing. Users can clearly feel the carbon fiber texture.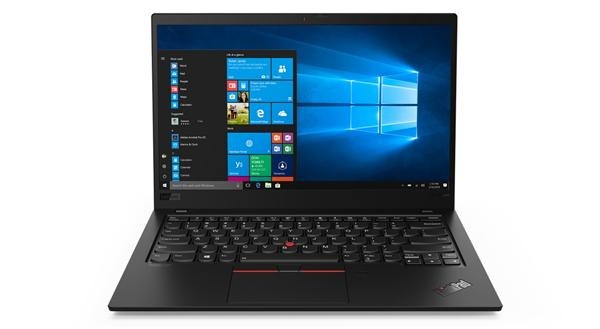 In addition to the change in appearance, the ThinkPad X1 Carbon 2019 has become lighter. The 14-inch laptop is lighter at 1.08 kg and 14.59 mm thick. Infact, it is the world's lightest 14-inch laptop.
Lenovo ThinkPad X1 Carbon 2019 uses the latest 8th generation Intel Core processor to ensure smooth operation. At the same time, when users need to access a large amount of remote data, LTE-A wireless wide area network (WAN) will support large file transmission; CAT 16 LTE technology supports gigabit speed, which makes it convenient for users to work on the move.
At the same time, Lenovo has prepared a variety of display screen solutions for the ThinkPad X1 Carbon 2019, including stunning 500 nits brightness, 10 degree deep features, 4K Dolby Vision screen and the new 400 nit FHD display. For a better audio-visual experience, the ThinkPad X1 Carbon 2019 also supports the Dolby Atmos sound system with two tweeters and two down woofer for a high-fidelity, immersive sound experience.
Posted by Kamaldeep Singh on
January 14, 2019
in
Technology
Related topics