Redmi G is Redmi's first gaming laptop. It uses a 16.1-inch 100% sRGB full screen , a 10th-generation Intel Core i5-10200H processor, and an NVIDIA GeForce GTX 1650Ti high-performance graphics card.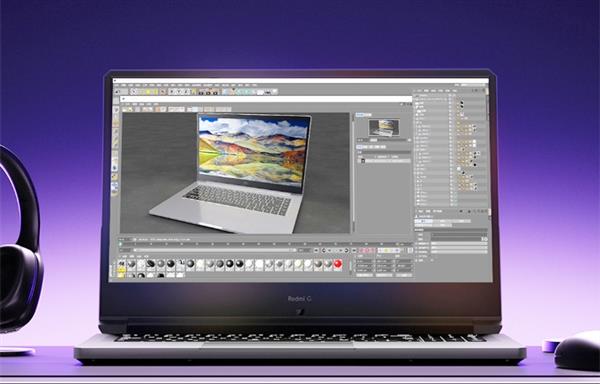 It was reported on October 28 that the Redmi G gamebook was sold for 740 dollars in China for the Intel Core i5-10200H processor and Nvidia GTX 1650Ti discrete graphics.
Officially, Nvidia GeForce GTX 1650 Ti has breakthrough graphics performance, with 4GB GDDR6 independent video memory , which fully meets the needs of video editing, graphic design, code programming and so on.
And Redmi G gaming laptops all use 512GB PCle solid-state hard drives and 16GB dual-channel large memory , which can support up to 2TB hard drive capacity expansion, and the memory can be expanded up to 64GB.
More importantly, the Redmi G gaming laptop is equipped with the Hurricane Cooling 2.0 system. The internal body uses a 100% all-copper cooling module. The thermal conductivity is increased by 87%. With the six-dimensional heat dissipation design , the heat is quickly taken away.
In addition, the Redmi G gaming laptop supports WiFi 6. The official said that the theoretical maximum speed of the Redmi G gaming laptop is about 2.7 times higher than that of the previous generation. It supports 2X2 MIMO dual-antenna WLAN technology, with faster connection speed and lower latency, and is equipped with a gigabit cable. Network card interface.