This is review of GPD WIN Max, a mini laptop that is even smaller than your regular netbook. What makes GPD WIN Max so special is its powerful innards that let you play AAA gaming titles, something that netbooks are not designed for.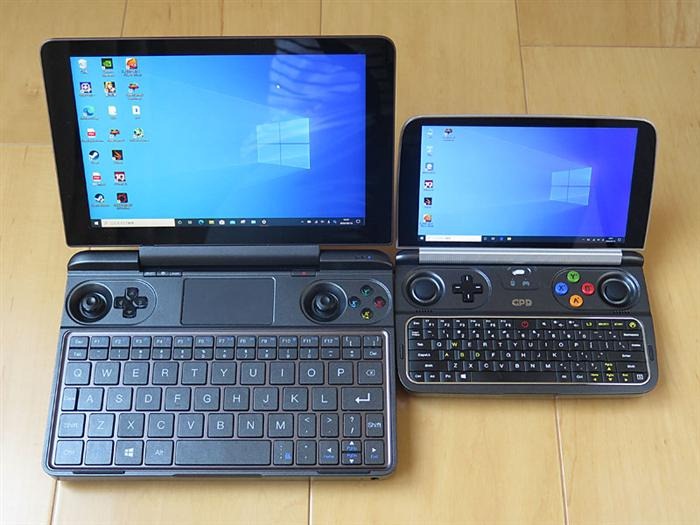 Design
The casing of GPD WIN Max is awkward, but this is because it has all the built-in Gigabit Ethernet, full-size HDMI, and USB ports in addition to the game pad.
With GPD WIN Max, all the interfaces are concentrated on the back, except for the microSD card slot and Gigabit Ethernet on the right side of the main unit.
Therefore, even if you connect a power cable, a USB mouse, or an external display device, it will not hit your hands. Furthermore, an exhaust port is provided at its bottom it to prevent exhaust heat from reaching your hands. In other words, WIN Max is not a design priority such as thinness, but a design concept that prioritizes usability.
Keyboard
Unlike WIN 2, WIN Max uses an isolation-type keyboard that has become a major modern notebook. The key pitch is 17.5 mm for the main keys, so touch typing of characters can be done easily. Also, in P2 Max, the hyphen was used in combination with the Fn key, but in WIN Max, it was prepared next to 0, and it came close to a general arrangement.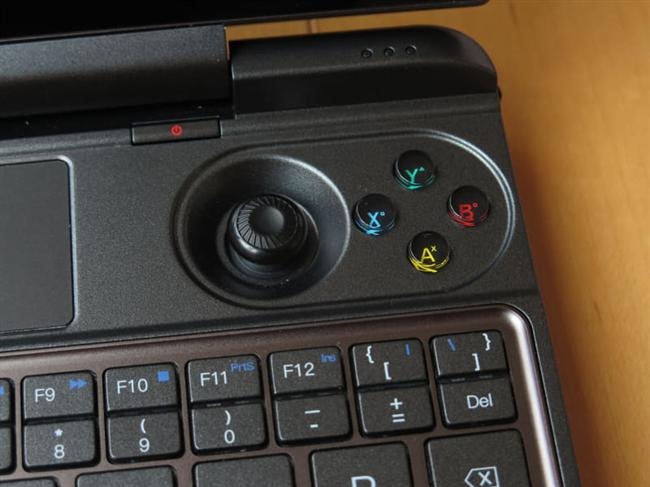 However, key arrangement is still unique. For example, the Tab key is above the Q key, and the string of numbers has a narrow key pitch, so you'll need to see it until you get used to it. In addition, the angle brackets will be next to the function keys, and the colon and comma will be to the left of the cursor keys, which may be particularly tricky.
Furthermore, in the GPD product, the layout of the Q row and the A row has been shifted by half a key from the past, but WIN Max has inherited that layout, which is used in games that make heavy use of W/A/S/D keys.
The key touch is generally good, and the stroke is slightly shallower than P2 Max. W/A/S/D, which feels a little cramped in the game, is rarely annoying when entering text. Since it also has a white LED backlight, visibility in the dark is enhanced.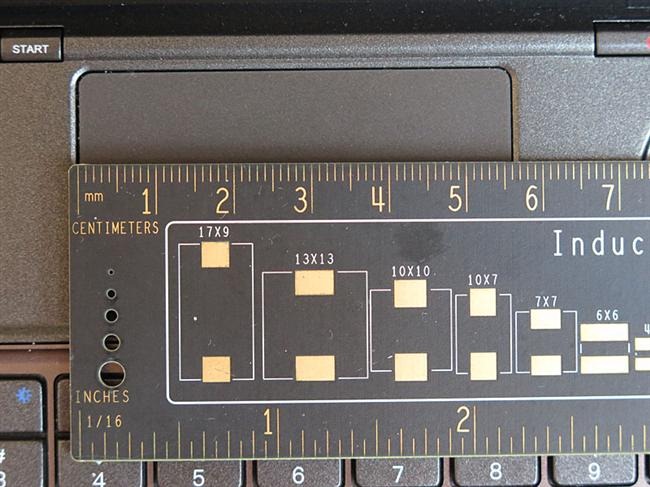 By the way, in mouse mode, the right analog pad moves the mouse cursor, L1 left clicks, R1 right clicks, L2 center click, R2 mouse acceleration button, left analog pad W/A/S /D key, Home/End on the left/right of the cross key, Wheel up/down on the top/bottom of the cross key, A/B/X/Y are the down/right/left/up cursor keys, L3 is the space key, R3 is the Enter key.
By the way, the size of the touch pad is about 56 x 31 mm, which is quite small, but it also supports a gesture operation with multiple fingers, giving the impression that it operates swiftly.
Heat Dissipation
This unit is equipped with Ice Lake, Core i5-1065G7 that operates at a maximum of 25W. This machine uses a flame-retardant ABS resin on the bottom, so heat does not reach the palm. Secondly, the dual fans with excellent static pressure are used, and the heat pipe is made the shortest, so the heat is immediately dissipated before it is stored in the heat sink.
TDP settings in BIOS. You can select from 3 presets of Nominal, Down, Up, but you can freely set which value to set.
WIN Max has a silent mode that can be turned on immediately with the "Fn+F" key. In silent mode, the primary fan is fixed at 30% rotation when the temperature is 50°C or lower. When this silent mode is set and PL1 is set to 25W, the CPU temperature rises to around 89°C when a 3D load is applied, and the frame is temporarily throttled and framed.
It should be noted that the CPU temperature rises in the silent mode, but the rise in the main body temperature is suppressed considerably, and it was the impression that it was not so different from the normal mode.
Benchmark
GPD WIN Max
GPD WIN 2
Configuration
PL1=25W
PL2=30W
PL1=20W
PL2=25W
PL1=15W
PL2=20W
PL1=12W
PL2=20W
Standard Setting
PCMark10
4,135
3,944
3,909
3,545
2,594
Essentials
8,915
8,598
8,813
8,186
5,834
App Start-up Score
11,856
10,937
11,947
10,635
6,413
Video Conferencing Score
7,498
7,399
7,447
7,143
5,090
Web Browsing Score
7,972
7,857
7,694
7,221
6,086
Productivity
5,579
5,361
5,452
5,378
4,461
Spreadsheets Score
4,788
4,586
4,715
4,561
5,410
Writing Score
6,501
6,269
6,305
6,342
3,679
Digital Content Creation
3,859
3,615
3,773
2,747
1,822
Photo Editing Score
4,906
4,668
4,412
3,595
2,463
Rendering and Visualization Score
2,719
2,491
2,166
1,734
951
Video Editing Score
4,311
4,065
4,018
3,326
2,586
3DMark
Fire Strike
2,665
2,612
1,687
1,276
920
Graphics score
2,851
2,823
1,831
1,404
1,016
Physics score
10,906
9,362
7,241
5,711
4,389
Combined score
1,017
990
616
448
319
Night Raid
9,875
9,114
6,553
5,109
3,784
Graphics score
11,047
10,432
7,329
5,691
4,306
CPU score
6,168
5,312
4,096
3,236
2,244
Sky Diver
9,298
8,544
5,921
4,583
3,419
Graphics score
9,417
9,180
5,938
4,575
3,356
Physics score
8,773
7,620
6,191
5,077
3,809
Combined score
9,256
6,391
5,453
4,053
3,376
Verdict
With the inclusion of Ice Lake, the graphics performance has almost tripled, and the number of playable titles has greatly increased. Even newer AAA titles can be played by lowering the image quality from low to medium levels, and the choices have increased considerably from the conventional WIN 2.
Of course, even if the latest title is playable, it does not mean that you can enjoy beautiful graphics with cutting-edge technology such as high image quality settings and real-time ray tracing. In order to make it work, the user has to mess around with various settings, such as suppressing the graphics settings. Still it is miles ahead of netbooks that were of similar size, unless you got one with Nvidia ION GPU.