Most powerful desktop processor 2020 – AMD Threadripper 3970X Benchmark Review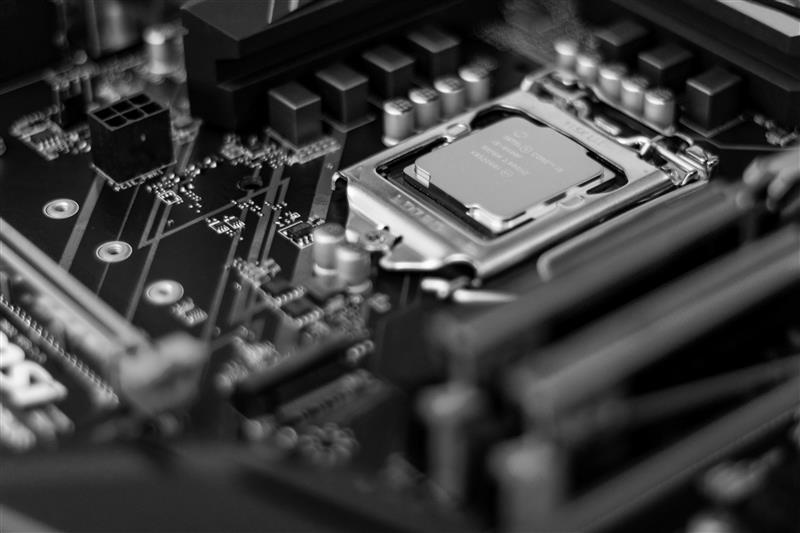 The AMD Threadripper 3970X 32-core and 64-wire processor has proven to be the most powerful desktop processor of 2020. Of course, with 280 watts of TDP, its consumption becomes exaggerated in many circumstances.
However, computerbase have performed tests by removing 100 watts of TDP from the processor (and therefore leaving it with 180W as the previous generation), with the surprising result that, even then, it is still the most powerful processor in the market.
The recently launched AMD Threadripper have proven to be real beasts in terms of performance, and AMD can now boast that it has the best processors on the market even in the HEDT range, where Intel had always had hegemony. However, it seems that AMD has pulled the saying "big donkey, walk or not" (although it does) and its 280 watt TDP is a record for a processor. Despite its 24 or 32 cores in these processors, and reaching high operating speeds, energy efficiency plummets.
Most powerful desktop processor 2020 – comparison table
Cores / threads Base / Turbo clock (1 core) L3 cache TDP
Threadripper 3970X 32/64 3.7 / 4.5 GHz 128 MB 280 watts
Threadripper 3960X 24/48 3.8 / 4.5 GHz 128 MB 280 watts
Threadripper 2990WX 32/64 3.0 / 4.2 GHz 64MB 250 watts
Threadripper 2970WX 24/48 3.0 / 4.2 GHz 64MB 250 watts
Threadripper 2950X 16/32 3.5 / 4.4 GHz 32MB 180 watts
Threadripper 2920X 12/24 3.5 / 4.3 GHz 32MB 180 watts
1950X Threadripper 16/32 3.4 / 4.2 GHz 32MB 180 watts
Threadripper 1920X 12/24 3.5 / 4.2 GHz 32MB 180 watts
You see it. If we compare these these new Threadripper 3000 with the previous generations, we have a consumption that reaches up to 100 watts higher, throwing efficiency down.
Most powerful desktop processor 2020 – What happens if you remove 100W from a Threadripper 3970X?
The guys from ComputerBase have decided to do some tests with this processor, consisting of removing 100W of TDP using AMD Ryzen Master to match their TDP to the first and second generation 12 and 16 core processors. In addition, in doing so, no other parameters have been modified, leaving the numbers of cores and their operating speed intact.
After the tests, they have realized that despite having reduced the consumption of the processor by 35%, only its operating frequency has dropped by 10% (from a 3,771 MHz delta at the Blender reference point, the speed dropped to 3,376 MHz).
And in terms of performance, this is what happened. Let's first look at a comparison, in percentage values (not empirical), with other processors including the Core i9-10980XE in a multi-core application performance test: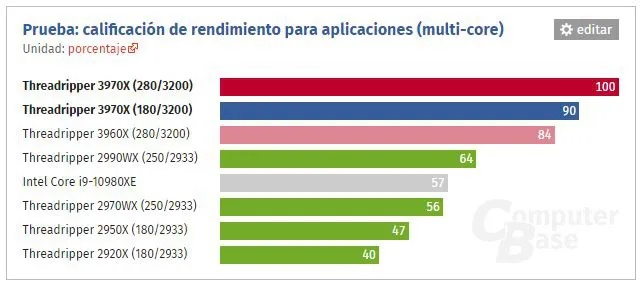 As you can see, the Threadripper 3970X with 180W instead of 280W of TDP only loses 10% of performance, and still remains the most powerful processor even above the 3960X, 280W. Also look, if we set 100% on the Intel processor, this is the result: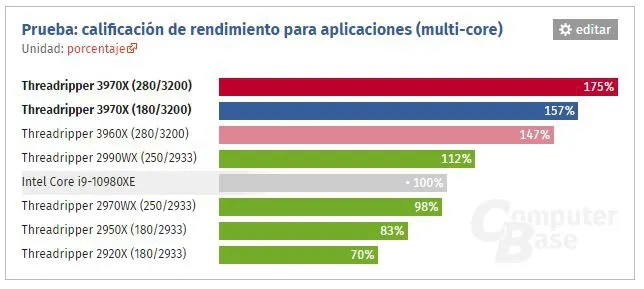 The top-of-the-range AMD processor is 75% more powerful, but even with 100W less than TDP it is 57% more powerful. It seems amazing, doesn't it? Well, now look what result, for example, in the well-known Cinebench R20 benchmark: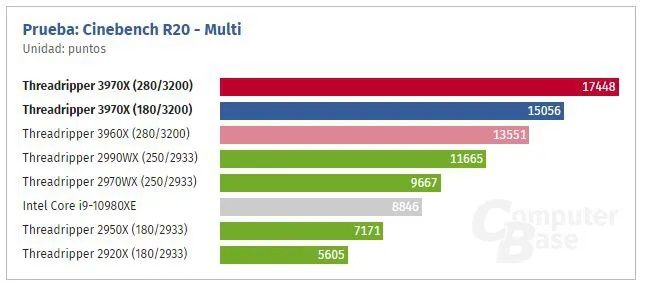 Again, the 3970X takes a huge advantage to everyone else even with 180W of TDP.
Now, let's see how this simple change in Ryzen Master affects energy consumption. In this graph we can see the consumption of the system under load: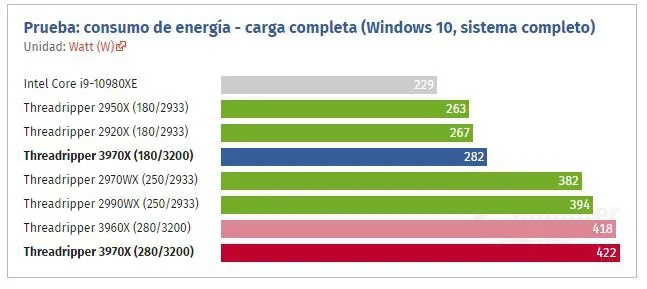 Clearly the 3970X is the processor that consumes the most when we do not limit its TDP, but limiting it to 180 watts we have managed to reduce it significantly, up to 140 watts of real consumption.
Posted by Mohit Sharma on
December 20, 2019
in
Technology
Related topics