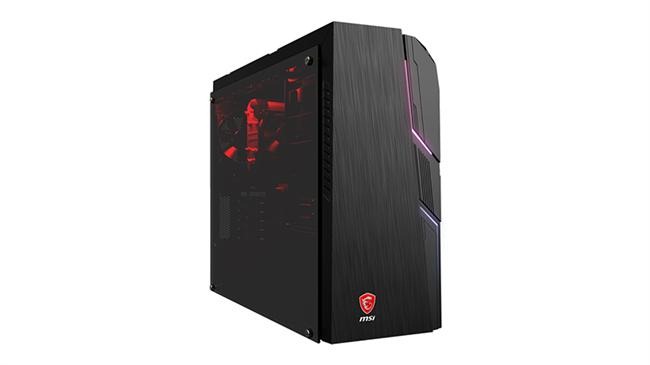 MSI MAG META 5 (ASC-042JP) is a gaming PC for high end gamers. Equipped with AMD Ryzen 7 3700X (8 cores / 3.6GHz) and Nvidia GeForce RTX 2060 SUPER dedicated graphics card, the gameplay in full HD environment can be played comfortably at high FPS.
The front panel of MSI MAG META 5 comes with built-in RGB LED has a hairline finish, and a replacement glass side panel is also included.
The main MSI MAG META 5 specifications include 16GB memory, 512GB M.2 NVMe SSD and 1TB HDD, 500W 80 PLUS Bronze power supply, Windows 10 Pro, etc.
The interface selection of MSI MAG META 5 includes USB 3.0 × 5 (including 1 Type-C), USB 2.0 × 6, PS / 2, Gigabit Ethernet, IEEE 802.11ac compatible wireless LAN, Bluetooth 4.2, HDMI 2.0b, DisplayPort 1.4 × 3, voice input / output And so on.
The main body size of MSI MAG META 5 measures 195 x 514.8 x 466 mm (width x depth x height), and the weight is 9.65 kg.
The estimated store price of MSI MAG META 5 gaming PC is around 1850 dollars and it will go on sale from 21st May 2020.