HP Omen 25L 30L gaming PC specifications include Core i9-10900K or Ryzen 9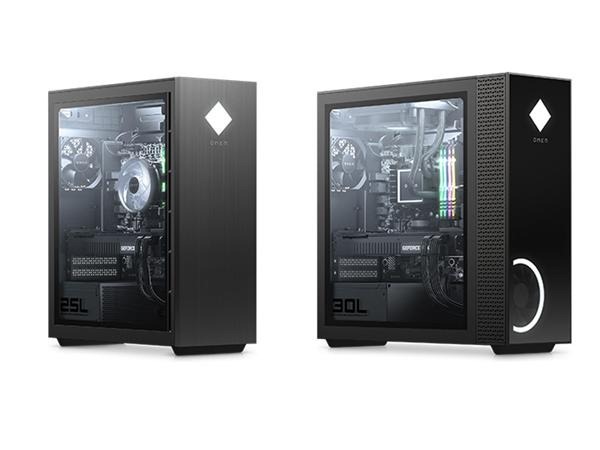 The Omen series is a gaming PC brand of VoodooPC that acquired by HP a decade back. Now, the brand is back with revamped logo and new products – Omen 25L and Omen 30L gaming PCs.
The gaming desktop Omen 25L has a volume of 25L and the Omen 30L has a volume of 30L. The minimum configuration prices are 899.99 dollars and $1,199.99, respectively. It features the use of tempered glass side panels with EMI prevention coating. Both HP Omen 25L and 30L will be released in the US on May 5th 2020.
HP Omen 25L 30L specifications – CPUs, in both cases, can be equipped with 10th generation Intel Core i9-10900K or AMD Ryzen 9 3900 processors. For GPU, you can select GeForce RTX 2080 Ti or Radeon RX 5700 XT graphics cards.
In addition, you can choose to install simple water cooling of 92 mm or 120 mm, 750 W Cooler Master 80 PLUS Platinum power supply, HyperX's FURY DDR4-3200 XMP memory (with RGB lighting, maximum 64 GB), up to 2 TB WD Black SSD.
The interface selection of HP Omen 25L and Omen 30L includes USB 3.0 × 2 and audio input and output on the top, USB 3.1 × 2 (one of them is Type-C) on the back, USB 3.0 × 4, DVI-D, HDMI, DisplayPort etc.
Posted by Mohit Sharma on
May 6, 2020
in
Technology
Related topics