How to remap Bixby button on Galaxy S10, S10 Plus and S10e – disable bixby button in S10–remap bixby to Google Assistant on S10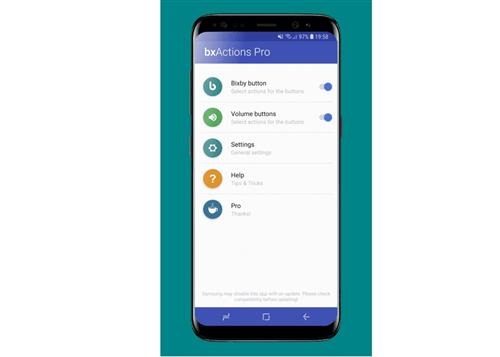 Samsung made an interesting decision not to hardwire the bixby button to bixby functionality in the Galaxy S10, S10 Plus and S10e. However, Samsung, for some weird reason, did not include an app to remap the button to any action or app. There is an app, released by xda developers that lets you remap the button or, if you wish, disable the bixby button completely.
You can also remap them for particular actions. For instance, if you wish to use it for skipping tracks, you can make it happen – without turning on the screen.
And here is the best part – no root is required to do so and there is no affect on battery life either. There is double and long press support as well so you can assign multiple functions to single bixby button on S10 or S10 Plus.
So, it is even possible to assign bixby button to Google Assistant or for taking screenshots by long pressing it. There are more than 30 actions to choose from.
All you have to do is download it from Google Play store. The name of the app is Bixbi Button remapper and it is completely free to install.
Posted by Taran Kaur on
February 28, 2019
in
Technology
Related topics