Eurocom Nightsky ARX15 gaming laptop with AMD desktop processor
Eurocom Nightsky ARX15 is a gaming laptop with AMD Ryzen 3000 series for desktop. The top end AMD Ryzen 9 3950X processor with 16 cores / 32 threads is also selectable, with Nvidia GeForce RTX 2070 (8GB) as a discrete GPU. Despite this high-end configuration, the weight is just 2.6kg.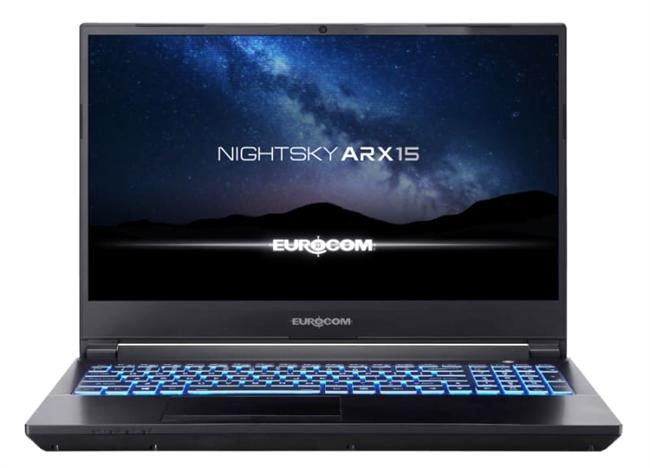 In addition, you can equip Eurocom Nightsky ARX15 with up to 64GB of memory, two M.2 drives (one of them is PCIe 3.0 x4 or SATA, the other is PCIe SSD 2.0 x2 connection), 7 mm thick 2.5 inch SATA. The chipset is an AMD B450, and the liquid crystal is a 15.6 type (90% sRGB ratio) that supports 1,920 × 1,080 pixels display / 144Hz.
As a configuration example, AMD Ryzen 9 3950X, 16GB memory, 250GB M.2 SSD + 1TB SSHD, Nvidia GeForce RTX 2070, Windows 10 Home OS at price tag of 2831 dollars. The interface selection of Eurocom Nightsky ARX15 is equipped with USB 3.1 x 3 (one of them is Type-C), USB 2.0, Mini DisplayPort, HDMI 2.0, Gigabit Ethernet, microSD card reader, Wi-Fi 6, Bluetooth 5, voice input / output, etc.
The battery is 62Wh and the AC adapter is 230W. The body size of Eurocom Nightsky ARX15 measures 361 x 258 x 32.5 mm (width x depth x height).
Posted by Taran Kaur on
May 20, 2020
in
Technology
Related topics