Corsair iCUE 465X RGB: new gaming tower with tempered glass and LED controller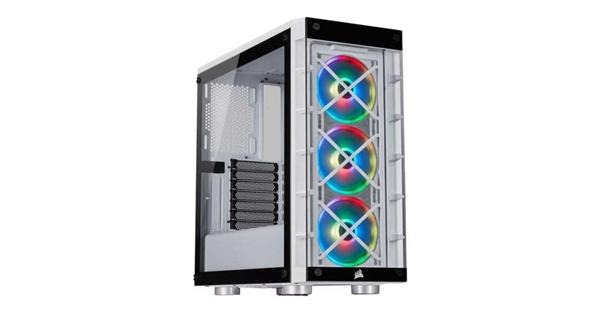 When choosing a tower, most people start buying medium-sized chassis, also known as Mid-Tower. As is often the case with graphics cards or processors, it seems that the bulk of the market is centered on medium-sized boxes with increasing performance. Aware of this, Corsair will be selling a new chassis that has been christened as Corsair iCUE 465X RGB at some time this year, which has been viewed on some retail websites and withdrawn with the same speed, so that we have all the data officially.
From what has been seen, this new box starts from the base of the already veteran Crystal 460X RGB, where the new 465X RGB model is a natural progression of it with several improvements and updates.
To be specific, it will have a length of 467 mm, a width of 216 mm and a height of 455 mm, which gives it about 46 liters of capacity. Apparently it will be made of three different materials that will be placed differently according to their use: ABS plastic, steel and glass.
The tempered glass will be responsible for giving life to the side window and the front window, where no thicknesses have been specified, but from what we see they will not have any edge.
Steel will be the most important part of the tower, since the vast majority of it is made of this material, leaving only the plastic to auxiliary and less relevant areas.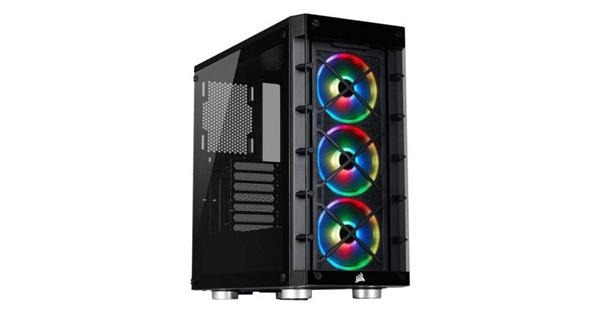 In the case of a chassis of these dimensions, the internal dynamics have been well worked for what it offers. And we can install up to four 2.5-inch SSD / HDD and two 3.5-inch drives at the bottom, these being cooled by the three front fans that this Corsair iCUE 465X RGB includes as standard.
These fans seem to be about LL120, which means they will rotate at 1,500 RPM giving an air flow of 43.25 CFM and a static pressure of 1.61 mmH2O, but only 24.8 dBA.
The cooling options will go through up to 3 fans of 120 mm or two of 140 mm in its front, two of 120 mm or one of 140 mm in the ceiling and one of 120 mm in its rear.
This limits the options of the radiators, so we can install one of 360 mm or 280 mm on the front, 240 mm on the roof and 120 mm on the back.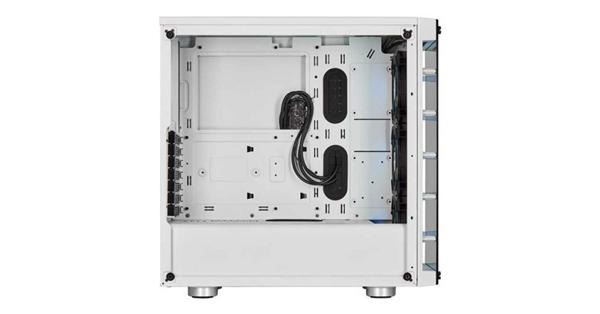 The motherboard support ranges from ATX to Mini-ITX, which allows us to install GPUs up to 370 mm, PSU up to 180 mm and heatsinks up to 160 mm inside. This Corsair iCUE 465X RGB has been seen in two different colors, white or black, for a price around 130 euros, which will be confirmed upon departure.
Posted by Taran Kaur on
August 30, 2019
in
Technology
Related topics