ASUS ROG Zephyrus S GX701 specifications include 300 Hz display, Nvidia RTX 2080
If 240 Hz in a laptop could seem a lot of refreshment rate for small screens, now ASUS goes further and intends to hit the table with the ROG Zephyrus S GX701. A laptop that will exceed everything seen so far in terms of refresh rate, including desktop, which also achieves a response time of only 3 milliseconds.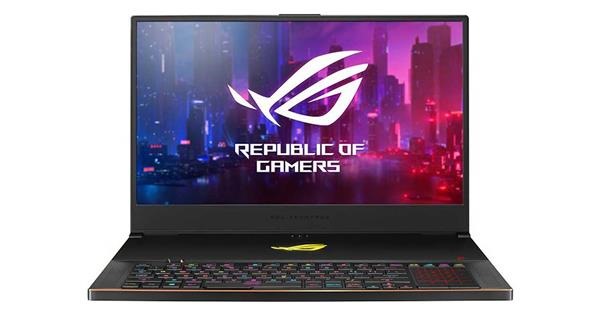 But this Zephyrus will not be the only one that will carry these screens, since ASUS plans to include them in Zephyrus S GX502 models, as well as in other models of the ROG STRIX Scar III range, both in 15 and 17 inches, approaching such an extreme screen as is the poorer pockets.
Unlike other occasions, at IFA 2019, ASUS did not want to reveal the manufacturer of these new panels, so we could be facing 240 Hz panels with overclock, something very typical of the brand that already became fashionable on its desktop monitors years ago.
ASUS ROG Zephyrus S GX701 review
What he did reveal was that the 240 Hz screens of the ROG Zephyrus S GX701 and GX502 will arrive with factory calibration through an official Pantone validation, so they are not simply a laptop for gaming, but can be used for video editing, design or photography.
This represents another important nuance when choosing a model among all available and their respective brands, since it prevents a professional from having to choose two different models if he intends to play and work at the highest level.
ASUS ROG Zephyrus S GX701 specifications
As expected, the ASUS range of laptops will include TOP hardware to squeeze the new screens. For example, the ROG Zephyrus S GX701 will arrive with an NVIDIA RTX 2080, although with speeds of 1230 MHz and a consumption of 100 watts, so we could be facing a Max-Q version of Huang.
Instead, the ROG Zephyrus S GX502, as well as the STRIX Scar III, as long as they integrate the 300 Hz / 3ms screen, will include NVIDIA RTX 2070 as the main GPU, which will obtain speeds of 1540 MHz with 115 watts of consumption.
For now, the Zephyrus S series will hit the market under the Intel Core i7-9750H with six cores, accompanied by up to 32 GB of DDR4-2666 MHz RAM and NVMe PCIe SSD not yet specified.
ASUS also did not reveal the prices, but it did set dates of release to the market: October of this 2019, so it will not take long to know the price of these new laptops that aim to revolutionize the mobile gaming market.
Posted by Mohit Sharma on
September 9, 2019
in
Technology
Related topics