Acer Chromebook 315 specifications–AMD powered chromebooks launched by Acer-Acer Chromebook 315 price, battery life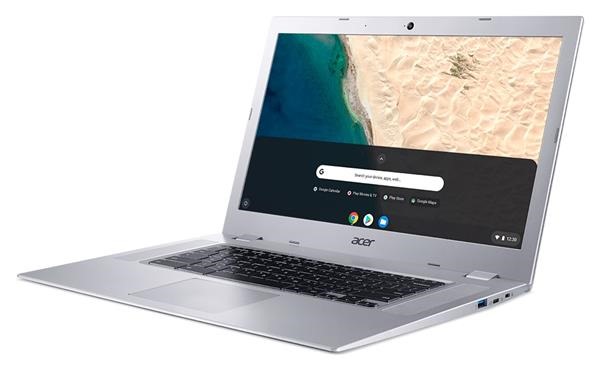 Acer has released a full size laptop running Chrome OS. Called the Acer Chromebook 315, it is powered by AMD A6-9220C or A4-9120C processor which makes it the first AMD powered Chromebook.
Acer Chromebook 315 specifications
· 15.6 inch display with IPS technology
· 10 hour all day battery life
· Two USB-C 3.1 ports – one on each side. Charging can be done from either side.
· 7th Generation AMD A6-9220C or A4-9120C processors with Radeon graphics
There will be both touchscreen and non-touchpanel variants of the laptop. The screen, in either case will feature full HD 1920×1080 pixel resolution which makes it ideal for streaming video, web games and applications.
Acer Chromebook 315 price
Since the Acer Chromebook 315 runs Chrome OS, the price is cheaper than the windows 10 rivals. Also, Chrome OS is lightweight software – compared to Windows atleast and thus, Acer claims you will be able to get stunning battery life of 10 hours on the Chromebook 315.
The Acer Chromebook 315 will be available with either a touch screen display (CB315-2HT) or non-touch display (CB315-2H) with up to 8GB of RAM and 32GB of eMMC storage. The new line will be available in North America in February, starting at $279.99, and in EMEA in April, starting at €349.
Its IPS display ensures you get good viewing angles of 178 degrees. There are two stereo speakers onboard as well for your multimedia pleasure. Interestingly, the Acer Chromebook 315 has optional backlit keyboard so will have no trouble typing in dark. You must buy the touchscreen variant to get backlit feature on the keyboard as it is absent on non-touch screen models.
Folks at Shift Delete have got their hands on the Chromebook 315. It is not in English but gives you a pretty good idea on how it looks in person.
Acer Chromebook 315 weight and dimensions
Acer Chromebook 315 weighs 1.72 kg (3.79 pounds) and measures 380.54 W x 256.28 D x 19.95 H mm (14.98 W x 10.09 D x 0.79 H inches).
Related topics