10 Items Every Serious Gamer Should Have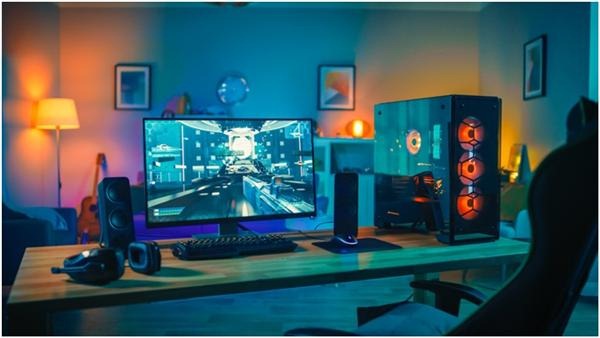 PC gamers operate on a completely different landscape than their console-based siblings.
Without a need for a console or television setup, the PC gamer requires far more intensive rig setup provisions. Constructing the perfect rig that is both flexible enough to accommodate your ideal range of motion and well-equipped enough to live up to your top-end gaming expectations can take some serious brainstorming and clever constructing.
That means there are a vast number of PC accessories you'll need readily available to make the most of your favorite titles. If you're serious about earning your way to the next level or even transforming your casual hobby into a career, you'll need a robust arsenal of tech gadgets that best prepare you for the next tier.
Here are some of the most essential items every serious gamer needs.
1. Gaming mouse pad
No, we aren't talking a teeny-tiny traditional mousepad that you'd get at any old office supply store—we're talking a specially designed gaming mouse pad. Leave those frustrating moments of slamming your mouse down to make contact in the past, with a gaming-specific mouse pad, you'll be able to glide smoothly and play intelligently without any motion-tracking hiccups.
2. Ergonomic mouse
An ergonomic mouse is a type of mouse specially designed to reduce muscle strain and increase comfort while in use. Compared to traditional mice, ergonomic mice are uniquely shaped to accommodate the curvature of your hand. While immersing yourself into those long hours of gameplay, you won't have to worry about hand or wrist injuries such as carpal tunnel syndrome, arthritis, or tendonitis.
3. External laptop battery
If you're gaming on the go, there's no device more essential than an external laptop battery. No more scrambling to find the nearest power outlet when you've got a handy-dandy charger by your side at any given moment.
4. Gaming chair
Tired of the uncomfortable, old chair you've been sitting on while scaling the Overwatch leaderboards? It may be time to upgrade your glutes and hammies to the comfort of a bonafide gaming chair. These wondrous inventions are designed to provide long-lasting comfort to your tush for the many hours you'll spend battling and exploring away.
5. Professional-grade microphone and webcam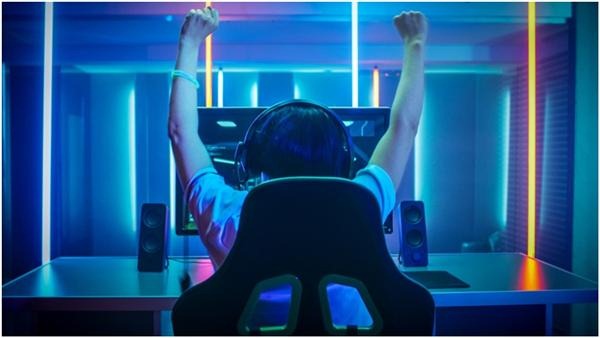 If you plan on becoming a Twitch aficionado, a high-quality webcam is the most important peripheral you need to get recording and streaming. The vast majority of professional gamers are dependent on their webcam and microphone setups to make their eSports hobby a living. So, if you're aiming high, it's imperative that you choose a professional webcam with impressive image quality.
6. Air canister
You'd be surprised to see just how much gunk lives inside of your computer's fan, under your keyboard, and within all of the tiny cracks and crevices you never think about. A compressed air canister allows you to blow any yucky debris from the nooks and crannies of your PC.
7. Cable management sleeve
A tangled mess of wires and cables is enough to set anyone's teeth on edge, so if you've grown accustomed to the jumble of wiring near your gaming rig, it may be about that time to say goodbye to disorganization and hello to a smart cable management sleeve. These genius inventions are designed to help you keep your cables in perfect order.
8. 4K monitor
As a serious gamer, you understand the importance of high-quality graphics. Whether you're a competitive player or more of an adventurous RPG player, getting your hands on crystal-clear picture quality makes a world of difference during gameplay. 4K monitors deliver some of the most impressive graphic displays available on the modern market.
9. Gaming keypad
Gaming keypad are sweeping the video game scene, earning ever-growing popularity for their ease of use and advantageous size. Fans of first-person shooter or MOBA games are sure to fall in love with having a gaming keypad in their immediate arsenal as they're engineered to promote faster reaction time and precise key-clicking.
10. Headset
Whether you're silently scoping out enemies or strategizing real-time tactics with other teammates, you need a professional-grade headset to ensure you stay at the top of your game at any given time. There's a lot to look out for when buying the perfect headset, so be sure to play a little game of trial and error before you make a final decision.
With these 10 items, you'll be perfectly prepared to take your game to the next level. Thought practice may make perfect, the right peripherals will take you there faster.
Posted by Taran Kaur on
November 20, 2019
in
Technology
Related topics