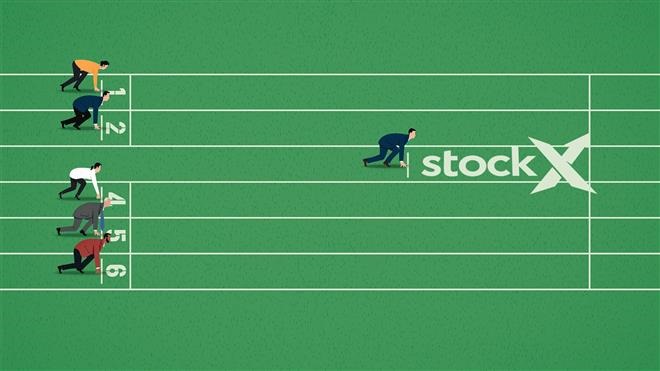 StockX has been hacked and the hackers have released the entire login credentials. StockX is popular for selling sneakers online, but looks like the security has been compromised, especially user's accounts.
The entire sneaker community which buys from StockX is advised to change their password. If your StockX login credentials were the same as any of the providers listed, you're at risk.
If you have AYCD please enable 2FA on your account as well as use unique passwords, we have measures to stop this but some hackers are very good and can beat them still, https://t.co/9TLdhxnTxs

— jake (@aycdjake) March 15, 2020
Here are the contents of Pastebin file.
10x Servers (https://10xservers.com/)
AIO Servers (https://www.aiobot.com/servers/)
Another Sneaker Bot (https://www.anothernikebot.com/aio-sneaker-servers/)
Ashburn Proxies IPS (https://ashburnproxies.com/)
ATC Proxies (https://atcproxys.com/)
Au Proxies (https://auproxies.io/)
AYCD (https://aycd.io/login)
Blank Proxies (https://blankproxies.co.uk/)
Blazing SEO (https://blazingseollc.com/)
Blitz Proxies (https://www.blitzproxies.com)
Bot Broker (https://botbroker.io/)
Brazy Kicks (http://www.brazykicks.com/)
Chef Servers (https://chefservers.com/client/clientarea.php)
Chi Proxies (https://chiproxies.com/)
Crazy RDP (https://crazyrdp.com/)
Dashe (https://dashe.io/sign-in)
Dover Proxies (https://doverproxies.com/login)
Dracula Servers (https://draculaservers.com/members/clientarea.php)
Drip Servers (https://dripservers.com/)
Drop Club (https://dropclub.io/)
ebay (https://www.ebay.com/)
ebotservers (https://www.ebotservers.com/)
Groken VPS (down now)
Hermes Host (http://hermeshost.net/)
Hex Proxy (https://hexproxy.com/)
Host Winds (https://www.hostwinds.com/)
Hypebeast Proxies (https://hypebeastproxies.com/)
Hype Proxies (https://hypeproxies.io/)
Hype Raffles (https://app.hyperrafflebot.io/)
Hyper KVM (http://www.hyperkvm.com/)
Hype Servers (https://hypeservers.com/)
Iced Out (https://icedoutproxies.com/)
Ignify (https://www.ignify.co.uk/)
Jeru Proxies (https://www.jeru035.io/)
Kickmoji (https://www.kickmoji.io/)
Max RDP (https://www.maxrdp.com/)
NikeShoeBot (https://www.nikeshoebot.com/) (this includes servers)
NJ Hosts (https://njhosts.com/)
NYKiks (https://newyorkkiks.com/)
Oculus (https://oculusproxies.com/index) (Includes server AND proxy service)
Omega Proxies (https://omegaproxies.io/)
Peachy Servers (https://peachyserver.com/)
Premium Techs (https://www.premiumtechs.uk/)
Prism AIO (https://www.prismaio.com/)
Project Flight (https://lounge.projectflight.io/clientarea.php)
Proxy Key (https://www.proxykey.com/)
Proxy Heaven (https://proxyheaven.io/)
Proxy Wow (https://www.proxywow.com/)
Red Dirt Proxies (https://www.reddirtproxies.com/)
Reship (https://www.reship.com/)
Residential Oculus (https://residentialoculus.com/)
Retro Host (https://retro-host.net/)
Servance (https://servance.net/dologin.php)
Server Cue (https://servercue.com/)
Eve Robotics (https://shop.eve-robotics.com/)
Sneaker Supplements (https://sneakersupplements.com/)
Sneaker Server (https://sneakerserver.com/)
Sole Seekr (https://soleseekr.com/my-account/)
Space Proxies (https://www.spaceproxies.com/)
Stark RDP (https://starkrdp.io/clientarea/)
Stat Proxies (https://www.statproxies.com/)
Super Cop Bot (https://supercopbot.com/)
Swoosh Proxies (https://swooshproxies.com/)
Win-VPS (https://www.win-vps.com/)
Yeezy Servers (https://yeezyservers.com/)
Zesty Servers (https://zestyservers.com/)
Zoom Proxies (https://www.zoom-proxies.com/)


Other:
IPStresser (https://www.ipstresser.com/index.php)
Breaking Security (https://breaking-security.net/)
IVPN (https://www.ivpn.net/)