ASUS has already allocated a team of engineers to work upon an Android-based netbook and they will able to fully develop the Android-based netbook by the end of this year. It will be interesting to see the place for such a netbook, where 90% of the netbook market is using the old and trusty Windows XP as their OS. One reason that folks at ASUS may be looking upto the Android platform is the fact that it is free. Note, that even though Microsoft continues to offer the netbook manufactures Windows XP, but we cannot deny the fact it is not FREE like Android.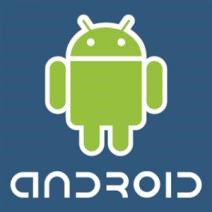 That said, I still believe that although the Android is meant for mobile phones. I do not underestimate Android, but if the netbook has the powerful hardware to run the full desktop OS like Windows XP/7 or Ubuntu, then why install it on a netbook. The only thing that should be bundled with every netbook is an instant on OS and I do believe that there are plenty of linux custom distros which offer full firefox even in the instant-on OS.
But how will be the android with a mouse? Well, in case you don't know, Android has built in support for mouse and keyboard.
[via bloomberg]