TCL 10 Pro Review – 6.47 inch curved organic EL smartphone
This is review of TCL 10 Pro, an android smartphone with 6.47 inch curved organic display.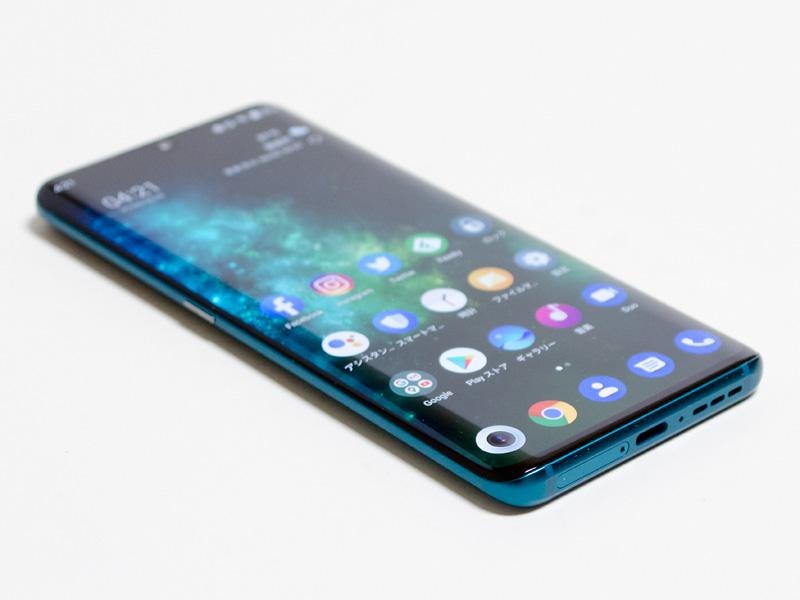 SoC is Qualcomm Snapdragon 675. 8 cores and clock up to 2GHz. Adreno 612 is included as a GPU. As you can see from the SKU, it is for the middle range and is the successor to the Snapdragon 670. Memory is 6GB, storage is 128GB, OS is Android 10. Adopt the company's own TCL UI.
TCL 10 Pro Review – display
The display is a 6.47-inch curved organic EL display (2,340 x 1,080 pixels) with an aspect ratio of 19.5: 9. The screen occupancy rate is 93%, which is almost edgeless as you can see. Personally, I don't really like this type because the panel is covered with my hand and the edges of the text wrap around a curved part, making it difficult to read, but there is a quick impact. Officially supports HDR10 of Netflix.
The network function supports IEEE 802.11ac, Bluetooth 5, NFC. Nano SIM card slot is single. The corresponding bands are shown in the table above.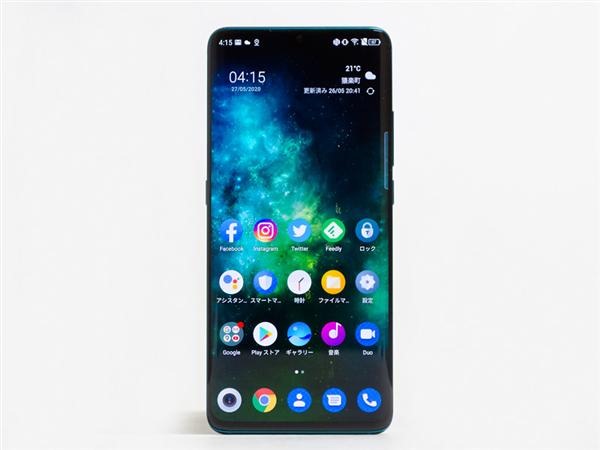 The interface is USB Type-C, 3.5mm headphone jack, microSD card slot (up to 256GB), monaural speaker. The sensor is equipped with GPS, acceleration, gyroscope, digital compass, optical sensor, proximity sensor, infrared sensor, LDAF (laser detection autofocus). Authentication corresponds to in-screen fingerprint authentication and face authentication.
The front camera is 24 mega pixels / viewing angle 79.6 degrees / lens 5P / aperture value F2.0. There are four rear cameras. Main camera / 64 mega pixels / viewing angle 79 degrees / lens 6P / aperture value F1.79, wide-angle camera / 16 mega pixels / viewing angle 123 degrees / lens 5P / aperture value F2.4, dark place shooting camera / 200 10,000 pixels / viewing angle 77 degrees / lens 5P / aperture value F1.8, macro lens camera / 5 mega pixels / viewing angle 83 degrees / lens 3P / aperture value F2.2. Although the multi-lens configuration of these days seems overkill for me personally (I think it's extra touching the iPhone SE), I would like to report on the camera in the middle stage.
The main body size is 72.4 x 158.5 x 9 mm (width x depth x height) and weighs 177 g. Quick Charge 3.0 Supports rapid charging, has an OTG reverse charge function that can be used as a mobile battery, and has a built-in 4,500mAh battery. There are two color variations, Forest Mist Green and Ember Gray.
The price is 460 dollars. It seems to be cheap because it has a lot of functions, but it is rather high as a middle range. However, it is the same as the iPhone SE 64GB model, which costs JPY 49,280. The iPhone SE of this model has a small storage capacity, but it has the same performance as a high end, and it is also a difficult positioning because it is a powerful enemy that includes FeliCa and dustproof and waterproof.
Forest Mist Green arrived at hand. It's not a flashy metallic green, but an astringent green. It is also a good impression that the back has a special coating that does not get fingerprints. In terms of size, as you can see from the comparison photo with iPhone X, the width is almost the same, and it is as high as the size of the panel. The thickness is as thin as 9 mm, and the actual weight is 179 grams. It fits quickly when picked up.
The front is a water drop type notch on the center of the panel. Since the border is a curved surface and the screen occupancy rate is 93%, almost all the display has an impact. However, it seems to be divided into likes and dislikes. The back is lined with four lenses on top, creating a unique atmosphere.
Smart key on the left side, volume ± button and power button on the right side, 3.5mm headphone jack on the upper side, Nano SIM, microSD card slot, USB Type-C, monaural speaker on the lower side.
The Nano SIM and microSD card slots are slightly different from Nano SIM on the front and microSD card on the back. Accessories are AC adapter, Type-A-Type-C cable, case, eject pin. The AC adapter is compatible with Quick Charge 3.0 and can be fully charged in about 2 hours. Earphones are not included.
The 6.47-inch curved organic EL display is 395ppi with 2,340 x 1,080 pixels. Brightness, contrast and viewing angle are of course sufficient. More than class. And the color is very good. The website claims that the color difference ΔE is less than 1, and the colors of photos and videos are actually accurate. In addition, NXT VISION can be used to adjust SDR to HDR, reading mode, screen color (vivid, gentle, standard, active tone), sunlight display, etc.
There was no problem with the fever in the trial range including the benchmark test. For the sound, the speaker output is monaural. Although it has power and sound quality, it is one of the specifications that makes me wonder why I didn't use the stereo in the horizontal position, despite having such a clean panel. I wonder if the developers only listen to the earphones.
The output of the 3.5mm headphone, when viewed with Sony's MDR-EX800ST, has power, there is a thick midrange, and vocals are good. The high range sounds a little weak, but the overall balance is not bad.
The Bluetooth codec is SBC / AAC / aptX (HD) / LDAC (displayed in Settings → Development). In addition, it is equipped with a function that allows simultaneous connection to four audio devices via Bluetooth.
Front camera has 24 mega pixels, viewing angle 79.6 degrees, lens 5P, aperture value F2.0. Output resolution 2,124 × 2,832 pixels. 35mm conversion is unknown and physically 4mm.
There are four rear cameras. The main camera (standard) has 64 mega pixels, viewing angle 79 degrees, lens 6P, aperture value F1.79. The number of output pixels is 4,640 × 3,472 pixels in 16 mega pixel mode. 35mm equivalent 25mm. In the document, the aperture value is F1.79, but as far as Exif is concerned, it is 1.9. There is also a 64 mega pixel output mode, but if you do this, you can only touch the flash on / off and the difference in the number of pixels from the wide angle is too large, so this time all the examples were taken in 16 mega pixel mode There is.
The wide-angle camera has 16 mega pixels, a viewing angle of 123 degrees, a lens 5P, an aperture value of F2.4, and an output pixel count of 4,640 × 3,488 pixels. 35mm conversion contains strange numbers and is physically 2mm.
TCL 10 Pro Review – Camera
Macro lens camera has 5 mega pixels, viewing angle 83 degrees, lens 3P, aperture value F2.2. The number of output pixels is 2,560 x 1,920 pixels. 35mm conversion is physically 2mm.
The camera for shooting in dark places has 2 mega pixels, viewing angle 77 degrees, lens 5P, aperture value F1.8. As long as you try it, it is for movies and it automatically switches according to the darkness. It's different from Super Night mentioned later.
The shooting modes are detailed, automatic, video, portrait, super night, and professional. Details include slow motion, stop motion, light trace, panorama, super macro, and high resolution (64M). It also has AI-based scene recognition.
The portrait does not require face recognition, the background can be blurred regardless of the subject, and the aperture can be set from F1.0 to F16. Also, after shooting, you can reset the focus position and aperture by editing. However, the angle of view becomes 1.5 times, and the number of output pixels drops to 2,912 × 2,184 pixels.
Super Night is a method of taking multiple shots, which requires a fixed number of seconds, and cannot be used for moving subjects. The number of output pixels will be 4,000 x 3,000 pixels. For professionals, ISO 100-3,200, shutter speed 1 / 8,000-1 / 8 seconds, exposure compensation ± 2, white balance 2,000K-8,600K. You can set the distance.
Front camera is available in detail: high resolution (24M), automatic, video, portrait mode. In addition, when face recognition is performed automatically, skin smoothing and fairness can be adjusted.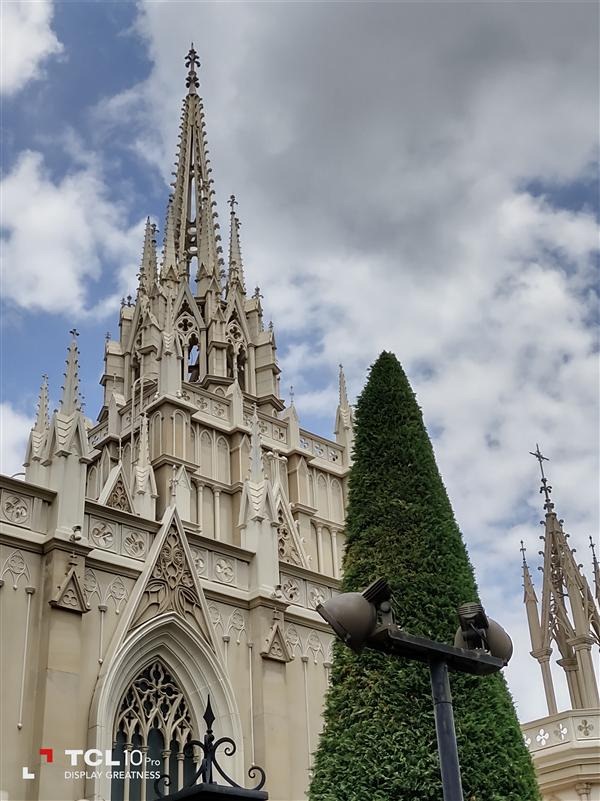 The camera itself is very comfortable. You can shoot crisply without waiting for anything. Autofocus is also fast. Is the coloring brighter? Also, the night view is quite dramatic. What is worrisome is that the angle of view is 1.5 times that in portrait mode (it is difficult to shoot a subject sitting face-to-face in a cafe etc.), and in the shade of the evening, there are cases where the auto white balance turns blue. If you don't think about shooting macros, it often becomes a shadow on the body if you get closer to 2cm. The number of pixels is low, and it seems to be rarely used actively.
The SIM has Nano SIM on the front and microSD on the back. As soon as you select the APN, it opens, and since it's single, you don't have to bother setting up each one with dual SIM.
OS is Android 10. 12.81GB (10%) of storage is in use at the first startup. For system navigation, task switching and reversal of back and setting without buttons like iPhone X system are also possible.
Home screen is 2 screens. There is a Google folder and a tools folder, and the camera, Chrome, contact book, message, and phone are placed in the Dock. Swipe from top to bottom for notification panel, swipe from bottom to app list. Touch and hold the wallpaper to set wallpaper / theme / widget / home settings. If you swipe from the edge, an independent panel called the edge bar appears.
Switchphone is a data migration tool from other smartphones. The radio is FM radio and covers 76 to 108MHz. Earphones are used as antennas, but speaker output is also possible. I'm writing this manuscript while listening to FM broadcasts by radio waves, not by Hisako, but by radiko, but sometimes noise makes it look analog. This looks good with this.
The smart key is the smart key setting app on the left side of the unit. You can set single, double, and long press actions. TCL + is like the company's portal site. IR remote is an application that can operate TV and air conditioner with infrared rays.
The benchmark test is simple, but I used "Geekbench 5.1.1" and "Google Octane 2.0". Geekbench is Single-Core 501, Multi-Core 1,621, OpenCL 344. Google Octane 2.0 has 15,679.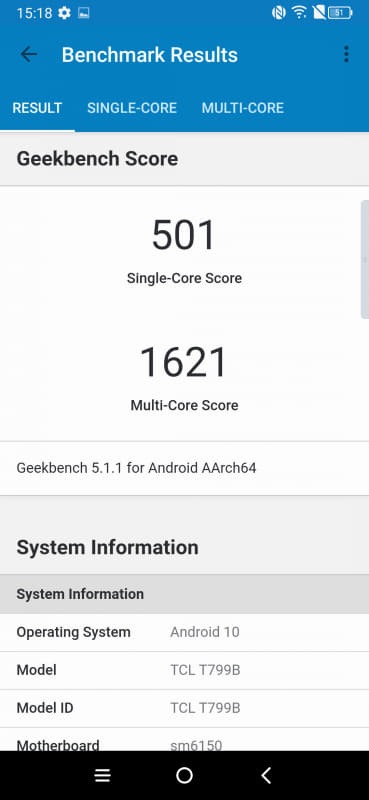 For reference, the docomo HUAWEI P20 Pro HW-01K (high-end two years ago) I usually use is Single-Core 387, Multi-Core 1,729, OpenCL 3,511. Google Octane costs around 10,000. Although OpenCL has a big difference due to the difference in GPU performance, it is almost the same for the processor. In fact, operating Facebook etc. does not change at all.
In the battery benchmark test, when full-screen continuous playback of full HD video was performed via Wi-Fi with 50% brightness / volume, the power turned off in about 14 hours. The screen is bright enough and the sound is reasonable. The battery capacity was 4,500mAh, so it worked quite long.
As mentioned above, TCL 10 Pro is a SIM lock-free smartphone with Android 10 equipped with Snapdragon 675, memory 6GB, storage 128GB, 6.47 type curved organic EL display, and 4 lenses on the back. It is worth noting that the display is beautiful for the price. The specifications are also substantial, and it is a high cost performance machine that can cut 50,000 yen.
There are some points that I am concerned about, such as the speaker being monaural and the angle of view in portrait mode being 1.5 times, but the overall quality including texture is quite good. It can be said that it is one that I want users who have come up with specs and looks to use it.
TCL 10 Pro Review – TCL 10 Pro specifications
SoC Qualcomm Snapdragon 675 (8 core / 2GHz, Adreno 612)
memory 6GB
storage 128GB
OS Android 10 / TCL UI
display 6.47-inch curved organic EL display, 2,340 x 1,080 dots, 395ppi, screen occupation rate 93%
Network function IEEE 802.11ac compatible, Bluetooth 5, NFC
SIM Nano SIM
Compatible band 2G: 2/3/5/8
3G UMTS: B1 / 6/8/9/19
4G LTE: B1 / 3/8/18/19/26
The interface USB Type-C, 3.5mm headphone jack, microSD card slot (up to (256GB), monaural speaker
sensor GPS, acceleration, gyroscope, digital compass, optical sensor, proximity sensor, infrared sensor, LDAF (laser detection autofocus)
camera Main camera: 64 million pixels / viewing angle 79 degrees / lens 6P / aperture value F1.79
Wide-angle camera: 16 million pixels / viewing angle 123 degrees / lens 5P / aperture value F2.4 Camera
for dark shooting: 2 million pixels / Viewing angle 77 degrees / lens 5P / aperture value F1.8
Macro lens camera: 5 million pixels / viewing angle 83 degrees / lens 3P / aperture value F2.2
Front camera: 24 million pixels / viewing angle 79.6 degrees / lens 5P / aperture Value F2.0
Body size (width x depth x height) 72.4 x 158.5 x 9 mm
weight 177g
Battery 4,500mAh (Quick Charge 3.0 compatible, OTG reverse charge function)
Color variations Forest Mist Green, Ember Gray
Posted by Kamaldeep Singh on
May 29, 2020
in
Reviews
Related topics