Seagate One Touch SSD: an external USB 3.0 SSD almost as fast as an internal one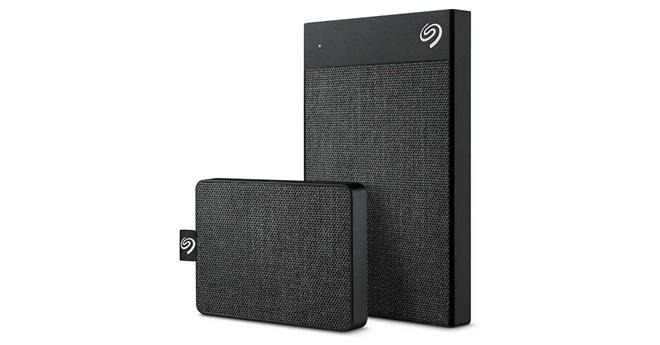 The new Seagate device will hit the market with the premise of not only being a beautiful external SSD, but it will also be very fast. The brand aims to take the concept of external and portable even further, since its dimensions will also be very concise, making the device very compact and lightweight.
And it is that with only 75 × 55.5 × 10 mm and a weight of 65 grams, it is very possible that we do not even notice it when carrying it, since it is similar to the size and weight of a specific wallet for credit cards or cards.
Seagate One Touch SSD overview
The aesthetic section is also quite careful for the brand, since it offers it in two main colors (white or black) and four colors called special, which will have a camouflage effect in four different colors: green, white, red and blue.
In addition, normal versions are made of cloth, while special versions with camouflage will be constructed using ABS plastic.
As we have said, all versions will arrive with a high-speed USB 3.0 port, which will allow this Seagate One Touch SSD to obtain sustained transfer rates of 400 MB / s both in sequential reading and sequential writing.
A performance that is above many external SSDs in the market and at the same time is close to the performance of a low-cost internal SSD.
To connect it to our PC or Mac, the brand includes a 20 cm long cable with it, but even though it is compatible with MacBooks, they only use USB-C, which implies the purchase of an adapter that does not include the device itself.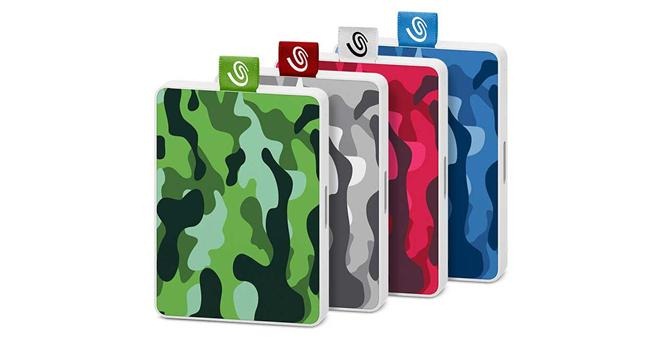 One of the strengths of this external device is the fact that it can be backed up on any PC or Mac using Sync Plus. A software that will allow us to carry out said continuous backup while the SSD is connected, protecting our files from possible deletions, for example.
In addition, the purchase of this Seagate One Touch SSD includes a one-year subscription to Mylio Create, a software that will help us organize our photos and create a calendar with them, being able to synchronize everything from multiple devices.
At the same time, Seagate offers two months of Adobe Creative Cloud Photograph and, something photography lovers will appreciate.
Finally, the normal versions of this Seagate One Touch SSD will arrive in two different capacities ( 500 GB and 1 TB ) while the special versions will only be offered in the capacity of 500 GB.
The prices will be 99.99 dollars (500 GB), 169.99 dollars (1 TB) and 104.99 dollars for special versions, where no date of sale has been specified.
Posted by Brooke on
September 6, 2019
in
Technology
Related topics