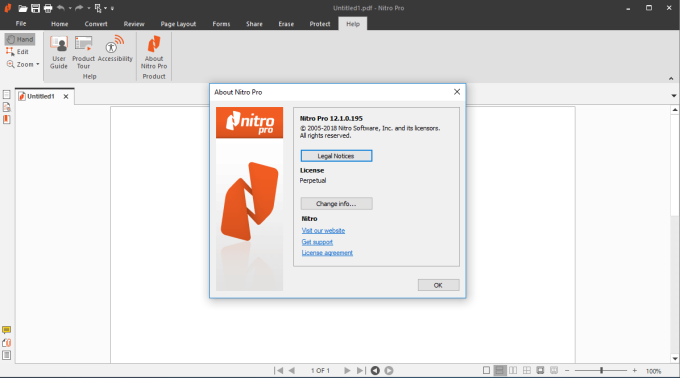 A user is selling database of Nitro containing information of 77 million users. For those who do not know, Nitro is a software used to create, edit, sign, and secure Portable Document Format files so there is risk the hacker also stole sensitive documents.
The database contains emails and hashed passwords. This means, if you used Gonitro to create or edit PDFs, well, assume everything you put in there is now in the public domain. This is also a reminder to never ever keep your personal files in cloud servers.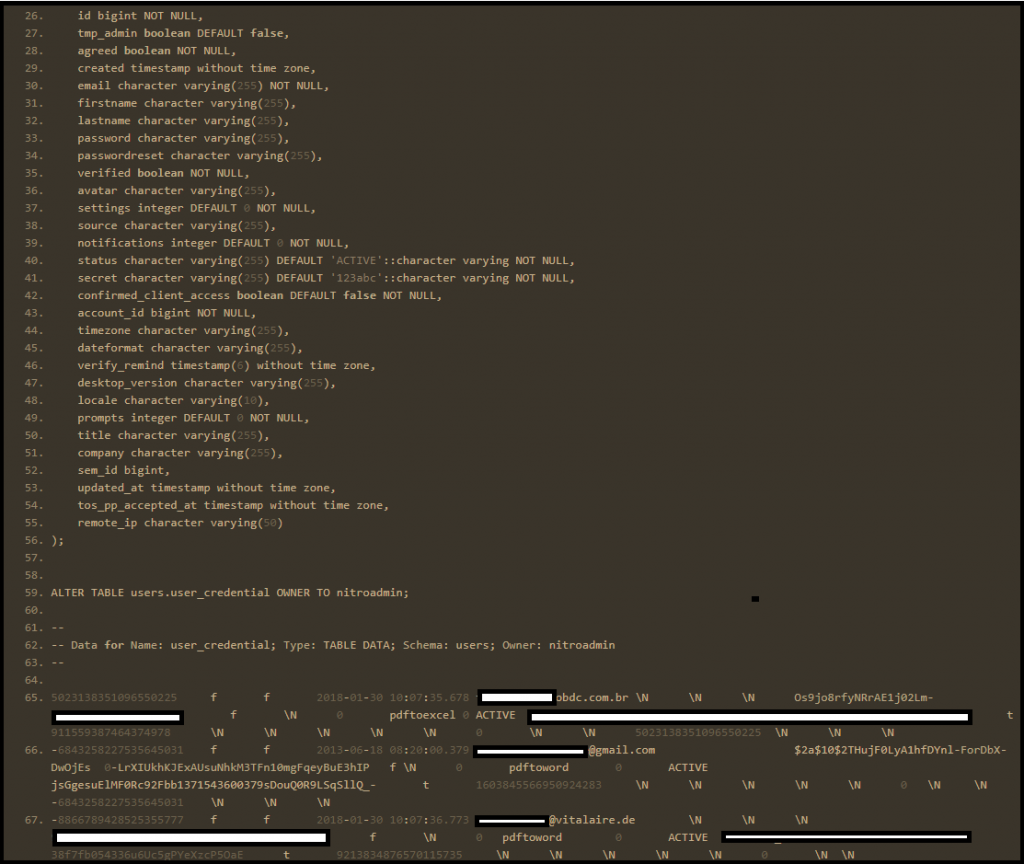 Hacker has uploaded sample user data, account details and files list on 0bit.net. In above screenshot, you can see email addresses of various users along with their passwords. Scary.
Hacker is also looking to sell the database to multiple users, so it is totally possible that multiple users will be able to buy it.
Nitro has posted about this low impact security breach on its investor centre page. We are honestly shocked by their reaction as it includes email addresses, passwords and so on. It is clearly not a low impact security breach in any way.
Here are contents of Nitro's alert posted on their website.
Nitro Software Limited (ASX:NTO) ("Nitro" or the "Company"), a global document productivity software company, advises of an isolated security incident involving limited access to a Nitro database by an unauthorised third party.
The relevant database supports certain Nitro online services and has been used primarily for the storage of information connected with Nitro's free online products. The database does not contain user or customer documents. Nitro's investigation into the incident remains ongoing. There is no evidence currently that any sensitive or financial data relating to customers has been impacted or that any information has been misused. Nitro has elevated its monitoring and security protocols and has not identified any further malicious activity connected to the incident.
In line with its Incident Response plans, Nitro took immediate action following the incident and confirms that the Nitro IT environment is secure. Nitro has notified the applicable regulatory bodies and continues to work with cyber security specialists. Nitro will continue to comply with its notification obligations as it finalises its investigation.
The incident has had no material impact on Nitro's ongoing operations. Nitro does not anticipate a material financial impact to arise as a result of this incident and, as such, the incident is not expected to impact the Company's prospectus forecast for FY2020.